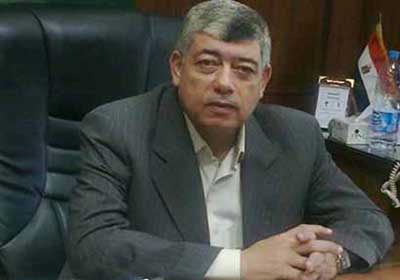 Interior Minister Mohamed Ibrahim - Photo from Shorouk
CAIRO, May 11 (Reuters) - Egyptian security forces have captured an al Qaeda-linked militant group that was on the verge of carrying out a suicide attack against a foreign embassy in the country, the interior minister said on Saturday.
Mohamed Ibrahim, speaking in a televised news conference, declined to say which embassy had been targeted. He named three suspected members of the cell now under arrest.
"The Interior Ministry was able to direct a qualitative blow to a terrorist cell that was planning suicide operations against vital, important and foreign facilities in the country," he said. These included the planned suicide attack on a foreign embassy, he said.
Ibrahim said one of the militants had been a member of al Qaeda in Algeria who had travelled to Pakistan and Iran to receive training.
While repeatedly saying the group did not represent an al Qaeda cell in Egypt, Ibrahim said it was linked to al Qaeda in western Asia and "elements responsible for receiving terrorist elements on the Turkish borders" - an allusion to militants overseeing the flow of Islamist fighters into Syria's civil war.
He said the arrested men had been found in possession of statements issued by al Qaeda in the Islamic Maghreb and 10 kg (22 pounds) of aluminium nitrate, which is used to make bombs. (Reporting by Cairo newsroom; Editing by Mark Heinrich)