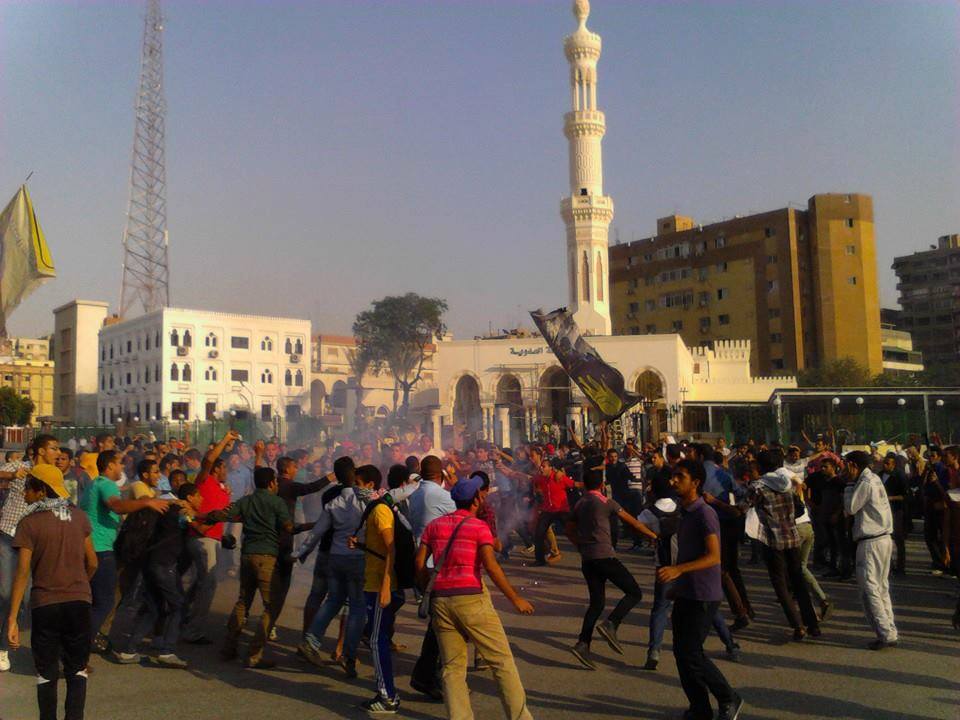 Mursi supporters in front of the Rabaa al-Adaweya Mosque on October 5, 2013 - Freedom and Justice on Facebook
A group that calls itself "students against the coup" staged a demonstration by the Rabaa al-Adaweya Mosque in Nasr City on Saturday, said the Freedom and Justice's Facebook page.
The demonstration is the first to be held in the square since the state dispersed a sit-in supporting deposed President Mohamed Mursi on August 14, the Muslim Brotherhood FJP said.
Security forces fired teargas to disperse the protest, ONTV said.
Mursi's supporters have been staging demonstrations against the army since his ouster.