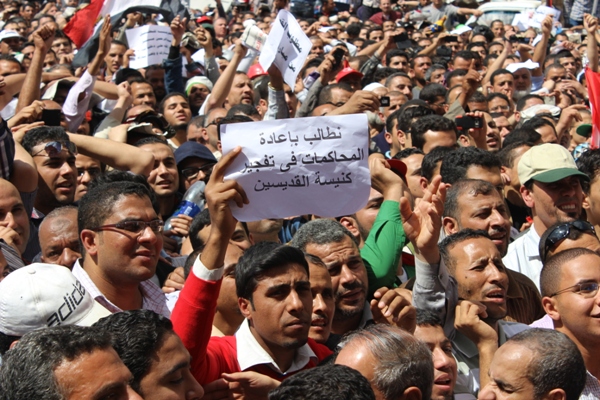 Thousands of Islamists protest at the High Court of Justice on April 19, 2013 to demand purging the judiciary and sacking the minister of justice - Ahmed Hamed/Aswat Masriya
Tens of thousands of Islamists rallied at Rabaa al-Adaweya Mosque in Cairo on Friday to declare their support for former president Mohamed Mursi and their rejection for what they called the military coup that overthrew him.
Several thousands marched from the al-Hay al-Sabea and Masr al-Gedida areas to the mosque and dozens of buses transported the former president's supporters from various governorates to Cairo.
The army deployed a number of tanks at al-Tayaran Street and near the Unknown Soldier Memorial as part of securing today's demonstrations.