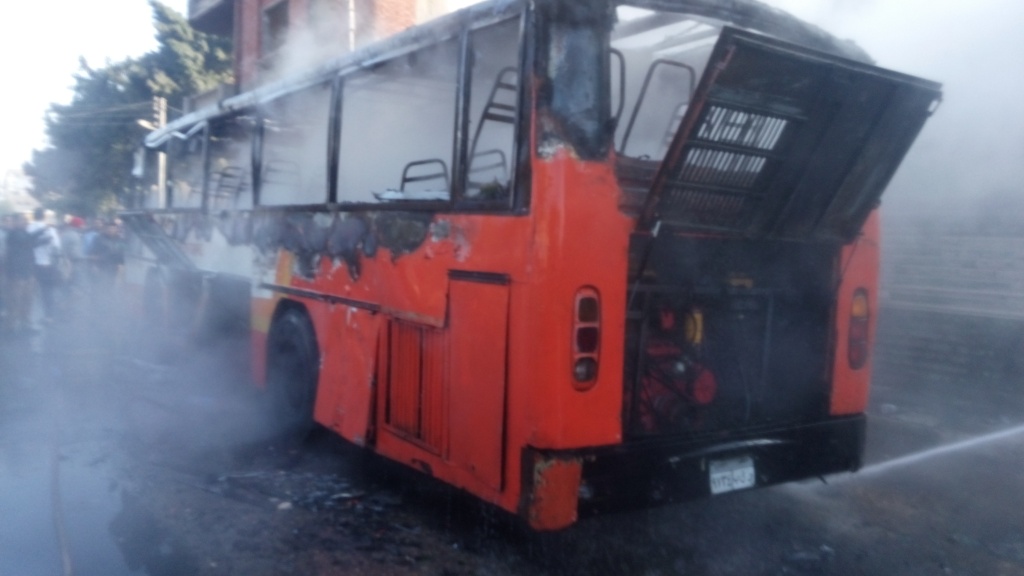 One of the torched buses in Sharqiya. ASWAT MASRIYA.
CAIRO, Nov 20 (Aswat Masriya) - Unknown persons set three public transportation buses on fire in Sharqiya governorate on Thursday, charring the buses but leaving no casualties behind.
Civil protection forces and fire brigades were able to extinguish the fire, Head of Sharqiya security, Sameh al-Kilany, said. Preliminary inspection suggests highly flammable materials caused the fire breakout.
Militants have stepped up attacks targeting security forces in Egypt, particularly in the Sinai Peninsula, since the army's ouster of President Mohamed Mursi in July 2013, which followed mass protests against his rule.