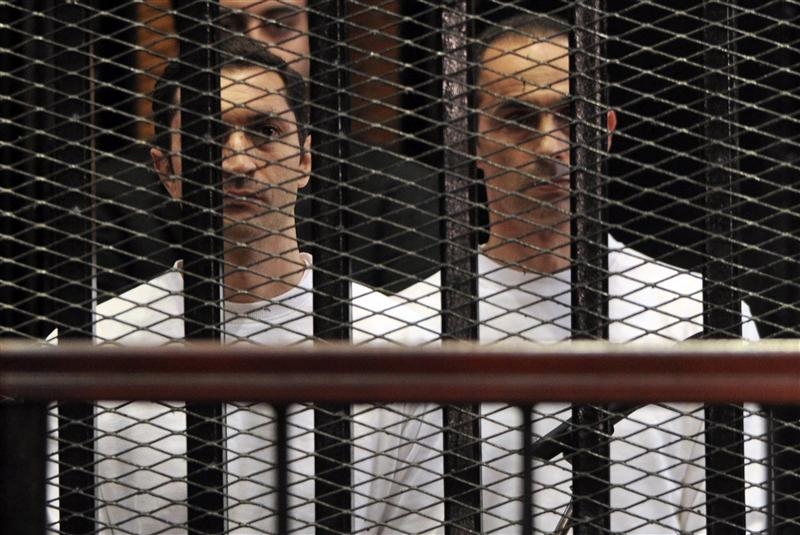 Alaa and Gamal Mubarak (R), sons of former Egyptian president Hosni Mubarak, stand in a cage during their trial at the police academy in Cairo August 15, 2011. Stringer/REUTERS
CAIRO, June 27 (Aswat Masriya) - The Cairo Criminal Court released on Thursday Alaa and Gamal Mubarak on a one million Egyptian pounds bail pending their trial on charges of illicit gains.
However, the two will not be released since they are currently serving a prison sentence of four years after they had been convicted in another case.
The release verdict came after the court had accepted their appeal on the Illicit Gains Authority's decision to detain them pending investigations.
Alaa and Gamal were charged with using their father's influence to amass a wealth that is incompatible with their legitimate income.