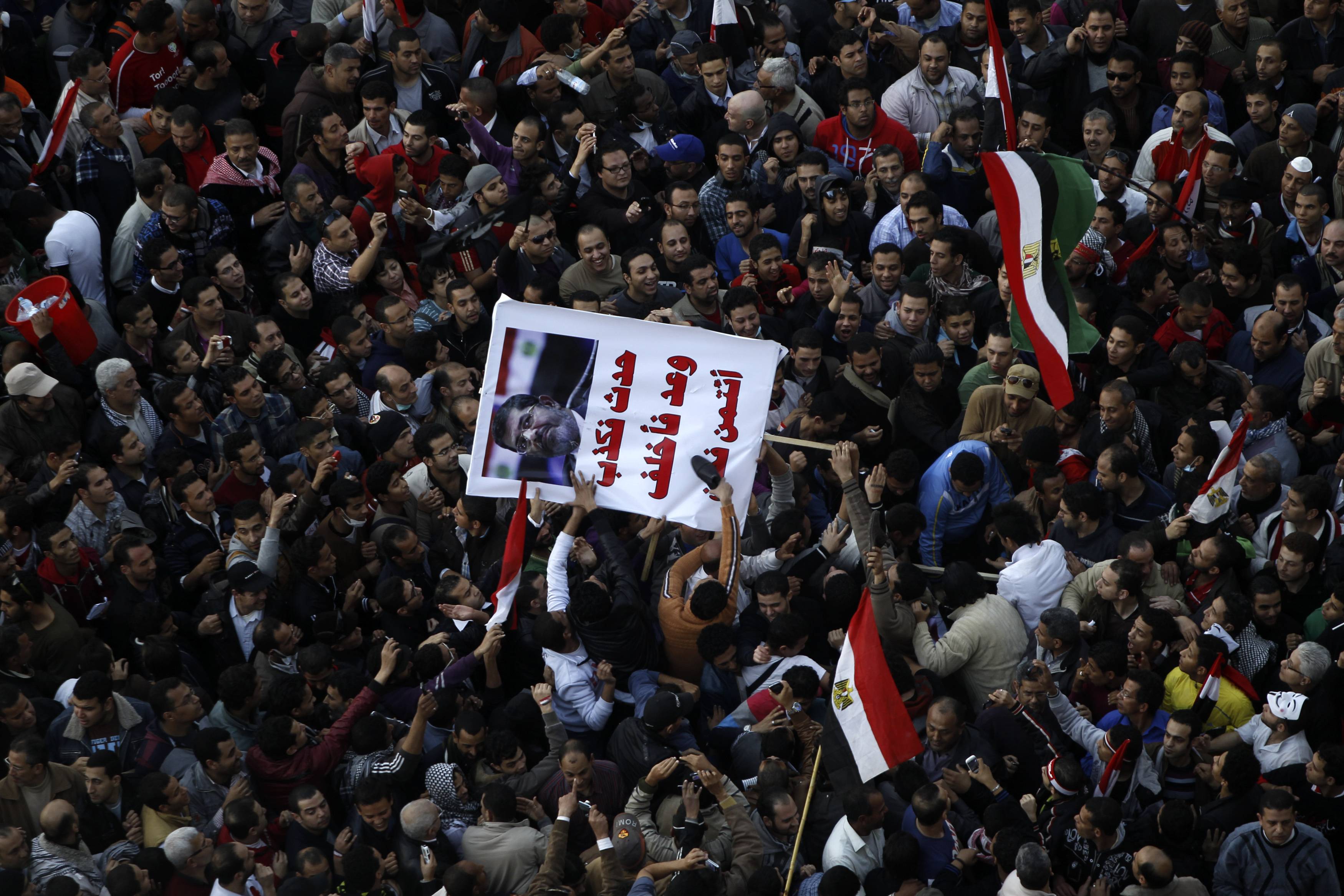 Protesters opposing Egyptian President Mohamed Mursi shout slogans and hit a poster of Mursi that reads "If he speaks, he always lies" with shoes at Tahrir Square in Cairo January 25, 2013. REUTERS/Amr Abdallah Dalsh
Death toll of the Suez city council shooting on Friday rose to nine people including two consripts, Mohamed Hamdy, intensive care specialist at Suez General Hospital, said.
The dead were transferred to Agroud Military Hospital, Hamdy told Aswat Masriya.
Unknown assailants earlier attacked the city council building in Suez leaving six security personnel injured, secretary general of the Doctors' Syndicate in Suez Magdy al-Beheiri said.
Security forces took shelter inside the building.