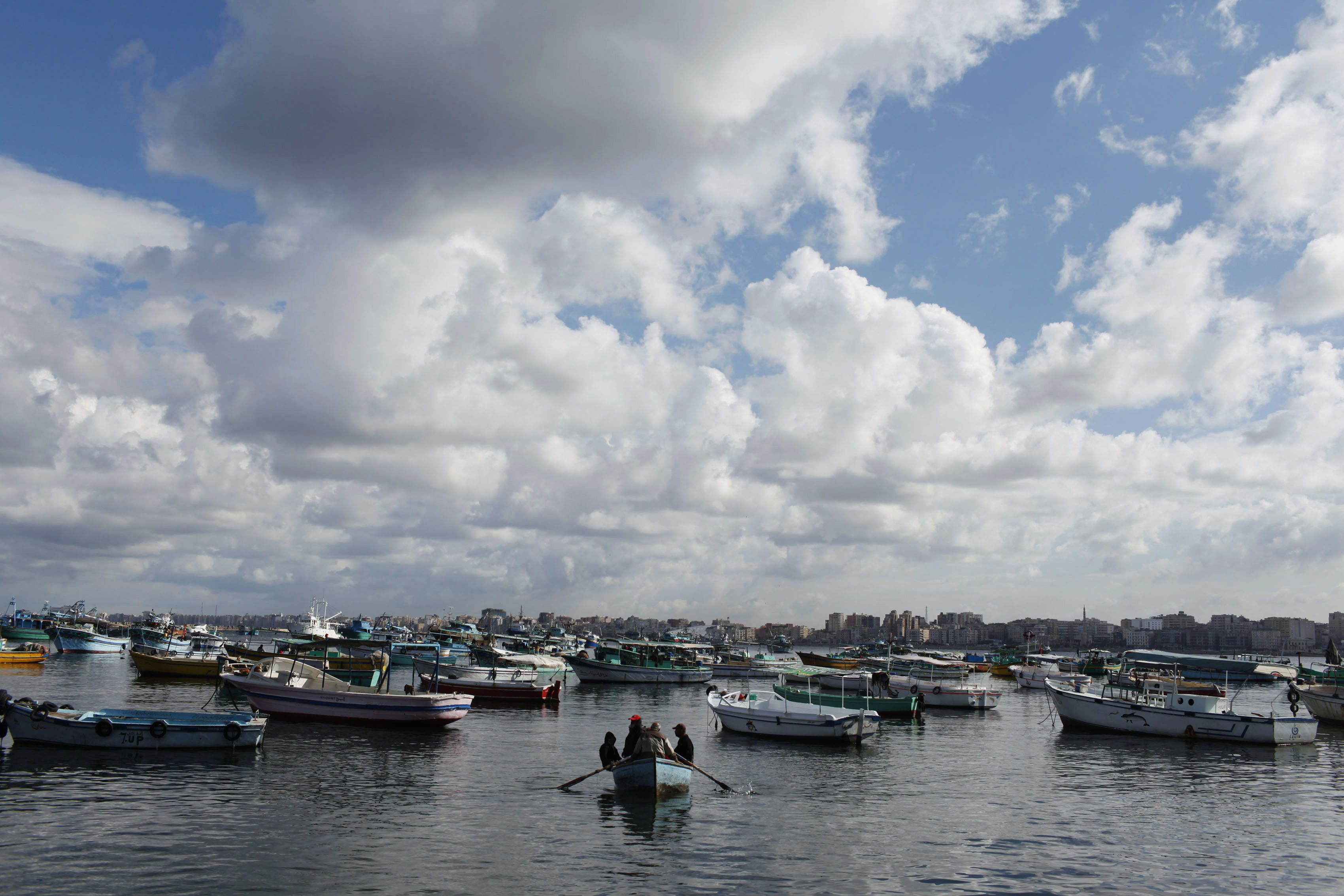 Fishermen return to the shore on a boat at a port in the northern city of Alexandria January 5, 2013. REUTERS/Asmaa Waguih
Egyptian ports continue to close for the second day in a row due to poor weather.
In Alexandria, two ports have been closed since Saturday because of the wind direction and the strong waves but the harbors will be reopened as soon as the weather improves.
The city witnessed traffic jams in several districts due to heavy rain as puddles of water formed under bridges, in tunnels and in main streets.
Head of the Red Sea Ports Authority, Mohammed Abdul Qadir Jaballah, said that ports for passengers, goods and oil tankers in Port-Tawfik have been closed because of bad weather since Saturday.
He pointed out that waves were as high as four meters, adding that the ports will be reopened as soon as the weather improves.
Meanwhile, in North Sinai, Arish seaport closed on Monday due to weather conditions which resulted in poor visibility and high waves.
Fishing in the Mediterranean Sea was also halted as the ships and fishing boats returned to dock for shelter from sea storms.
In South Sinai, floods hit the city, cutting the road linking between St. Catherine and other cities.
Three ports have temporarily closed in Suez as well.
Egypt has also witnessed sandstorms that impaired traffic in different governorates.
The Egyptian Meteorological Authority said on Monday that the weather is expected to improve by Thursday.