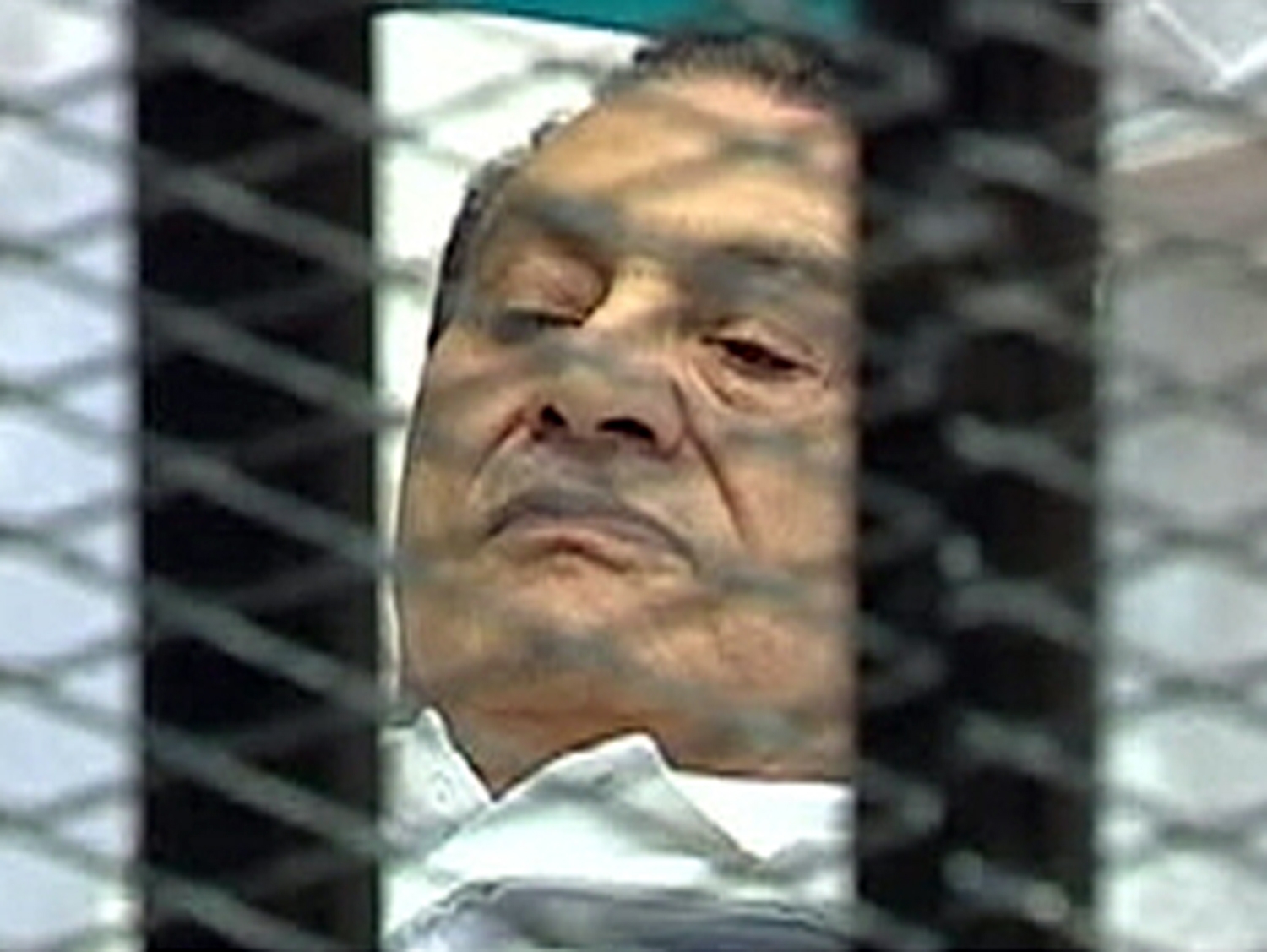 Former Egyptian President Hosni Mubarak is seen in the courtroom for his trial at the Police Academy in Cairo, in this August 3, 2011 file image taken from video. Mubarak, who ruled Egypt for three decades until overthrown in 2011, was on life support in hospital, military officials said on June 19, 2012, but they denied a report he was clinically dead. Earlier the state news agency, amid high tension over the election of a new president, quoted medical sources as saying the former head of state, aged 84, w
Egypt's Court of Cassation will hear the appeals of former President Hosni Mubarak and his Interior Minister Habib al-Adly on January 13 after both were sentenced to life imprisonment for failing to stop the killing of protesters during last year's uprising.

A Cairo criminal court had convicted Mubarak and Adly with the murder and attempted murder of peaceful protesters during the events of the uprising.

Six former chief officials have been acquitted from the charges.

About 850 people were killed in the 18-day uprising that toppled Mubarak and his regime.
The court was scheduled to consider their appeals on Sunday.

In case the court accepts their appeals, Mubarak and Adly will earn a retrial before a different court.

Charges of graft and corruption against Mubarak and his sons, Gamal and Alaa, were dropped due to the expiry of the statute of limitation.