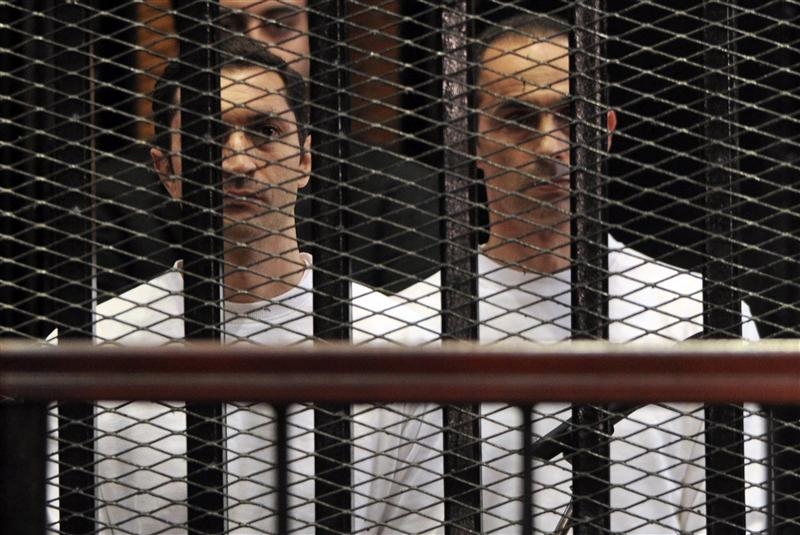 Alaa and Gamal Mubarak (R), sons of former Egyptian president Hosni Mubarak, stand in a cage during their trial at the police academy in Cairo August 15, 2011. Stringer/REUTERS
CAIRO, Jan 12 (Aswat Masriya) Cairo's criminal court will resume its hearings on Sunday in the retrial of ousted Egyptian President Hosni Mubarak, which involves his sons and interior minister Habib al-Adly along with six of his top aides and fugitive businessman Hussein Salem, on charges of killing protesters and exporting fuel to Israel.
The court is expected to listen to the testimony of television host Ibrahim Eissa on Sunday, allowing the media to report this hearing only.
The court has already heard from Field Marshal Hussein Tantawi, who headed the military council that replaced Mubarak's government until the Muslim Brotherhood's Mohamed Mursi was elected in 2012, as well as Sami Anan and other top army leaders and former officials who served in government under Mubarak.
Mubarak and his aides are accused of being accomplices in the killing of peaceful protesters and spreading and inciting chaos in the country during the 2011 uprising, leading to a security vacuum.