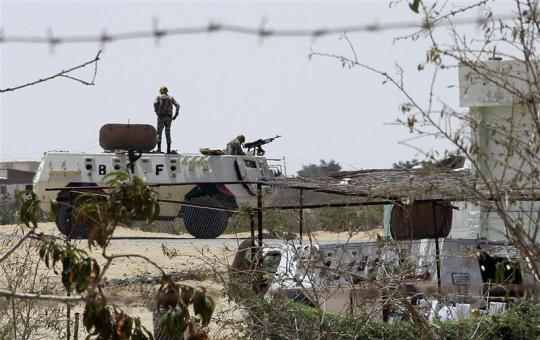 A security checkpoint in Rafah on the borders, August 2012 - Reuters
Unidentified gunmen opened fire on security forces and Rafah's central stadiums on Wednesday night then fled with no casualties reported.
Security forces and eyewitnesses said that the assailants, who traveled in a van without a license plate, shot fires at Rafah's security forces who returned fire, reported the Middle East News Agency.
The Northern Sinai region has recently experienced several attacks attributed to armed militants, including a Rafah attack in August where 16 Egyptians were killed.
In the same context, security forces arrested a 28-year old man in Arish who is suspected of complicity in the killing of a police officer and the Rafah attack.