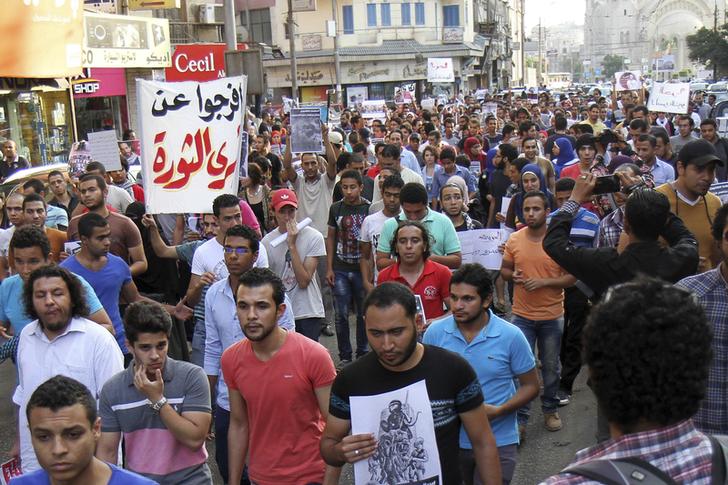 Protesters march during a rally against anti-protest legislation in Cairo, June 21, 2014. REUTERS/Al Youm Al Saabi Newspaper
CAIRO, June 29 (Aswat Masriya) A Heliopolis court has postponed to September 13 the trial of 23 people, including seven women, who were arrested last Saturday for breaking a protest law.
The protesters had been on their way to the Ittihadeya Palace in Heliopolis when they were arrested and accused of stirring chaos, assembling, breaking the protest law, vandalizing public and private property and possessing arms.
They have also been accused of resisting the authorities and attacking security forces.
In Sunday's trial session, the accused shouted from inside their cages slogans denouncing the police.
A law passed in November forbids Egyptians from holding demonstrations without a permit from the authorities.