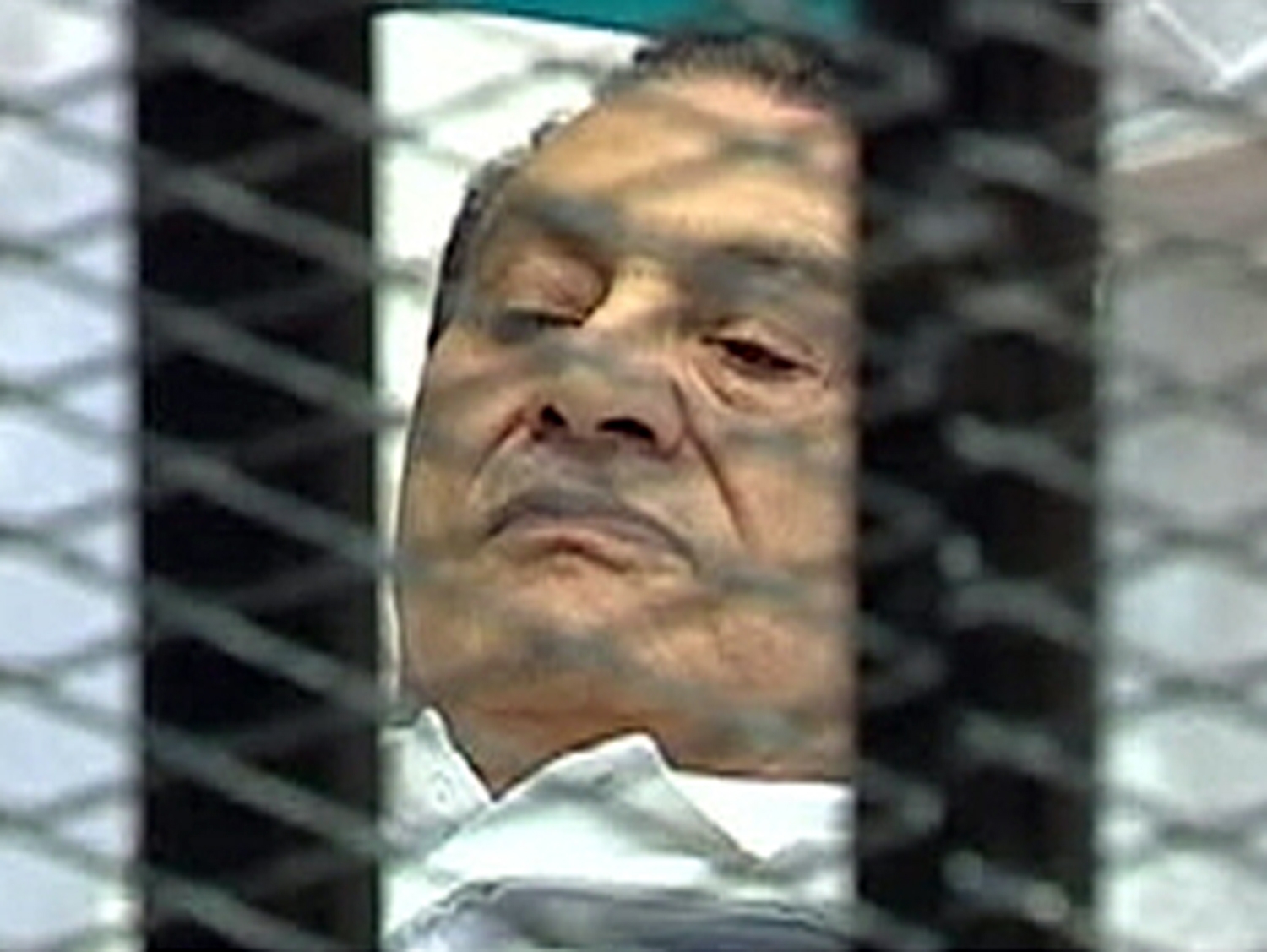 Former Egyptian President Hosni Mubarak is seen in the courtroom for his trial at the Police Academy in Cairo, in this August 3, 2011 file image taken from video. Mubarak, who ruled Egypt for three decades until overthrown in 2011, was on life support in hospital, military officials said on June 19, 2012, but they denied a report he was clinically dead. Earlier the state news agency, amid high tension over the election of a new president, quoted medical sources as saying the former head of state, aged 84, w
Head of Cairo's Criminal Court Judge Mahmoud Kamel al-Rashidi allowed the Egyptian state television to air former president Hosni Mubarak's retrial proceedings on Saturday.
Rashidi agreed to provide permits to 44 Egyptian, Arabic and international media outlets to cover the trial's proceeding, the state-owned news agency MENA reported on Thursday.
Mubarak and his interior minister Habib al-Adli will be retried for killing protesters during the January 2011 uprising.
The retrial was adjourned after the court's former presiding judge withdrew from the case and a new panel was assigned to hear it.