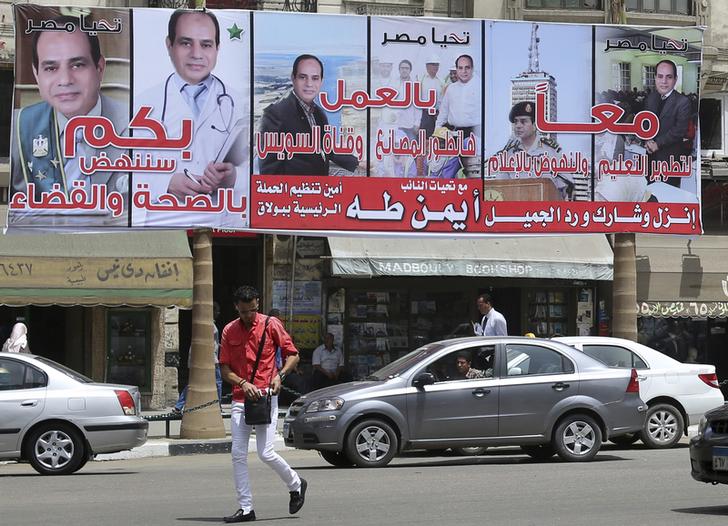 Vehicles are stuck in a traffic jam near an election campaign billboard of presidential candidate and former army chief Abdel Fattah al-Sisi on a building near Tahrir Square in Cairo May 22, 2014. REUTERS/Amr Abdallah Dalsh
CAIRO, July 7 (Aswat Masriya) Egypt's Defense Minister Sedki Sobhi ordered on Monday that military buses be sent to the streets to confront the price hike of public transport, the Egyptian television said.
The Egyptian government increased fuel prices on Saturday by up to 75 percent in an effort to decrease the budget deficit and reduce an economic burden that has increased in the past three years due to political turmoil.