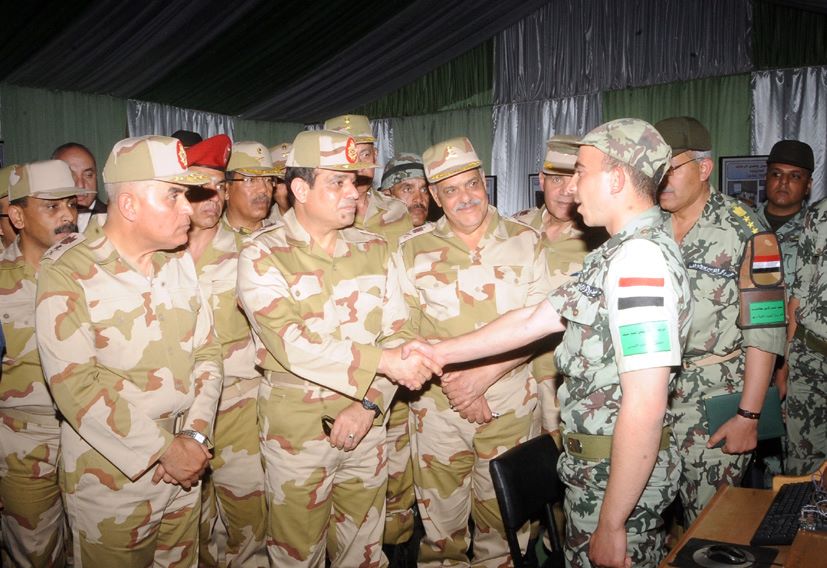 Minister of Defence and Military Production Abdel Fattah al-Sisi inspects an air defence formation on March 28, 2013 - photo from the Facebook page of the military spokesman
Abdel Fattah al-Sisi, the Egyptian Minister of Defense and Military Cooperation, headed to Turkey on Sunday on a formal visit to discuss military cooperation between the two countries.
Ismet Yilmaz, Turkey's Minister of Defence, invited his Egyptian counterpart to strengthen military ties between the two countries' armed forces, the official military spokesman's Facebook page reported.
Al-Sisi, accompanied by a senior military delegation, will meet with top state representatives and defense ministry officials.