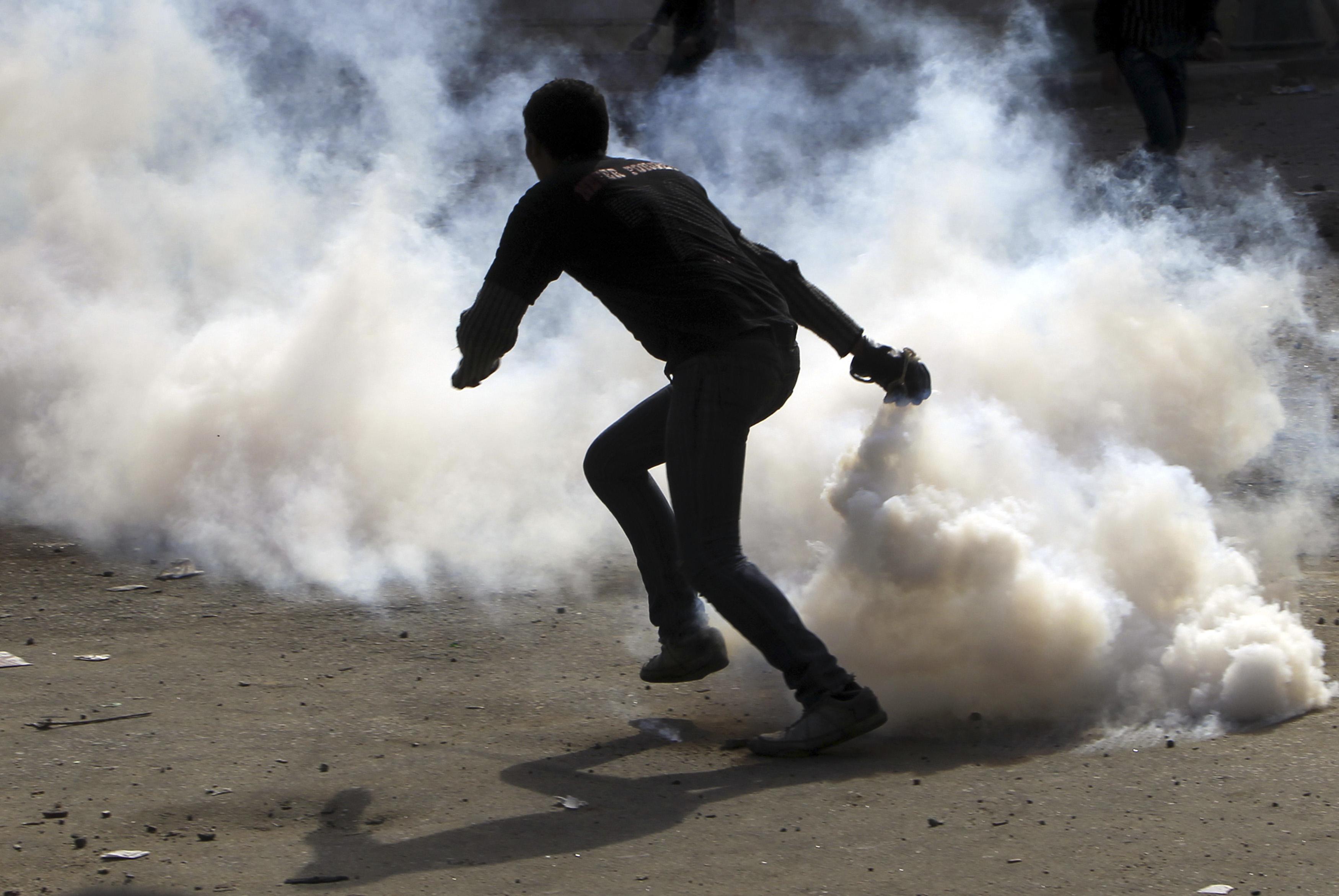 Clashes around the Ministry of Interior in Mohamed Mahmoud Street on November 20, 2012 - Mohamed AbdelGhani/Reuters
Security forces have arrested 276 "troublemakers" in scuffles between police and protesters, the Interior Ministry said on Sunday, adding that legal measures are being taken against the defendants.

One-hundred sixty four security forces members have been injured in the ongoing clashes, the statement said.

Clashes erupted on Monday evening following a demonstration to commemorate last November's "Mohamed Mahmoud events" where over 40 people were killed.

The police-civilian violence escalated on Friday following demonstrations held against President Mohamed Mursi's constitutional decrees announced on Thursday.

The decrees, which expanded the president's powers, were met with outrage from his opposition and wide support from his supporters.

Egyptian judges, angered by the decrees which they claimed undermined their judicial authority, announced a strike on Saturday.