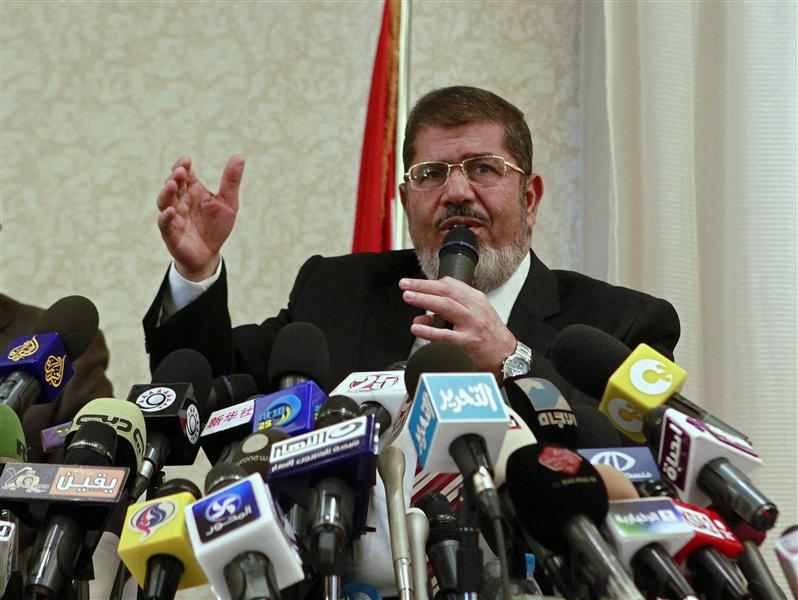 President Mohamed Mursi at a press conference in Cairo - Reuters
Egypt's Foreign Ministry has cancelled the diplomatic passports for deposed president Mohamed Mursi and his family members as Mursi is no longer president.
In a statement it issued, the ministry said that cancelling the passports was done by an official request from Egypt's presidency.
The ministry cancelled the diplomatic passports of Mursi's aides and advisors as well, the Middle East News Agency reported.
The ministry also decided to cancel the passports of Shura Council members after the council was dissolved.