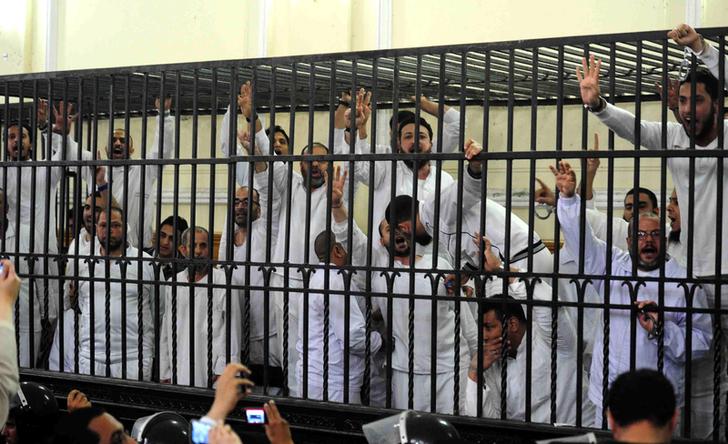 Supporters of former Egyptian president Mohamed Mursi, standing trial on charges of violence that broke out in Alexandria last year, react after two fellow supporters were sentenced to death, in a court in Alexandria, March 29, 2014. REUTERS/Al Youm Al Saabi Newspaper
CAIRO, April 28 (Aswat Masriya) An Egyptian court sentenced 37 Muslim Brotherhood supporters to death and 491 others to life on Monday over violence in Minya that followed the ousting of President Mohamed Mursi last year.
The verdicts can be appealed.
The files of the 528 defendants were referred to the country's Grand Mufti on March 24 sparking a wave of criticism from western countries and human rights groups.
Only 147 of the defendants attended today's hearing. Most were sentenced in absentia.
Meanwhile, the files of Brotherhood leader Mohamed Badie and 682 others were also referred to the Mufti earlier on Monday.