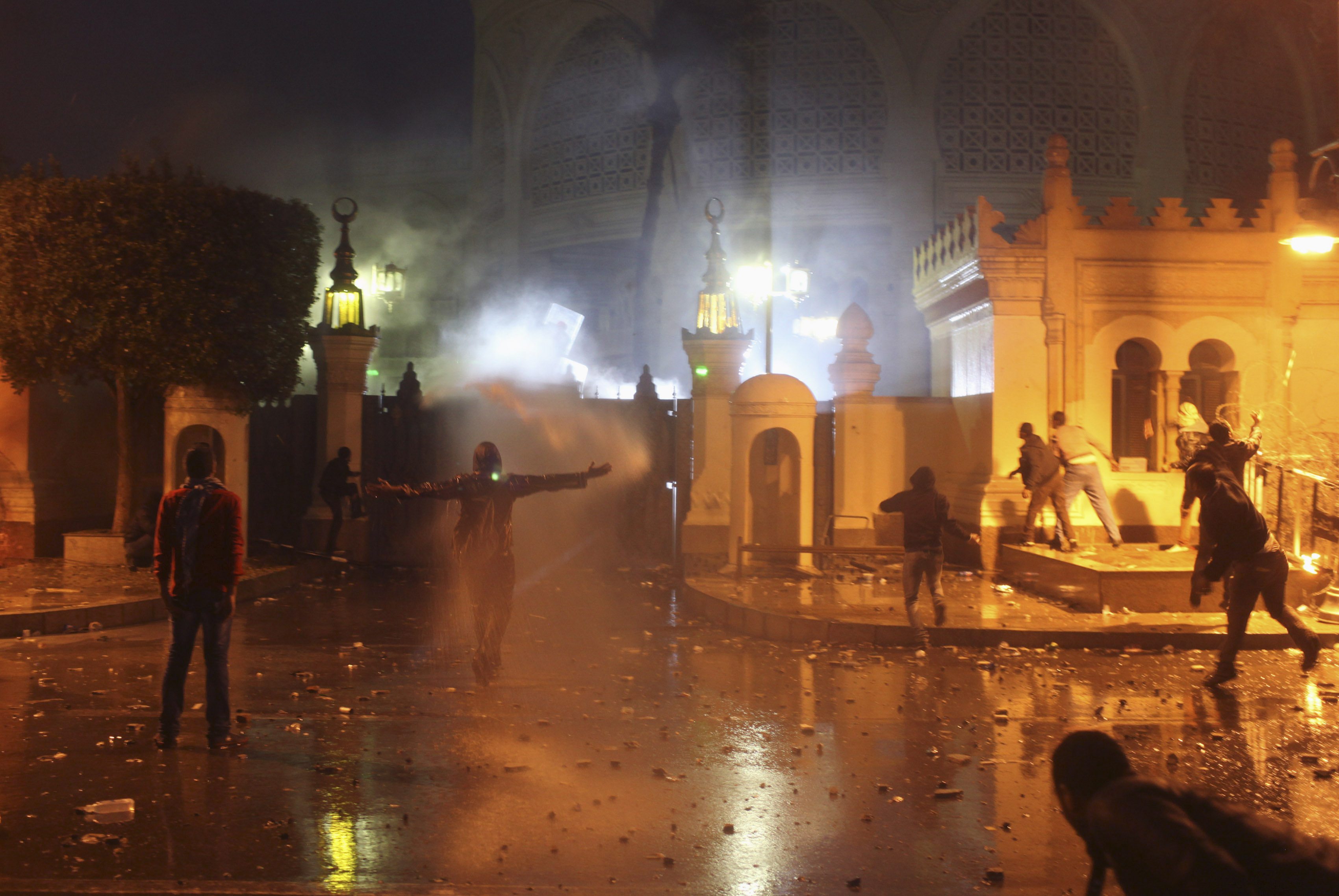 Protesters throw stones and molotov cocktails at security forces inside the presidential palace during clashes between protesters and police in front of the palace, in Cairo February 1, 2013. REUTERS/Asmaa Waguih
"No one can oust Egypt's president-elect," Gamal Tag al-Din, a Muslim Brotherhood leading figure, told the Egyptian state TV on Monday.
Clashes on Monday night erupted at Cairo's presidential palace between security forces and protesters.
Protesters hurled stones at the palace while security forces retaliated by using water cannons to disperse the protesters.
Tal al-Din described the clashes as a state of "lawlessness".
Several marches headed to the palace on the second anniversary of ousting former president Hosni Mubarak to demand overthrowing President Mohamed Mursi and toppling the rule of the Muslim Brotherhood.