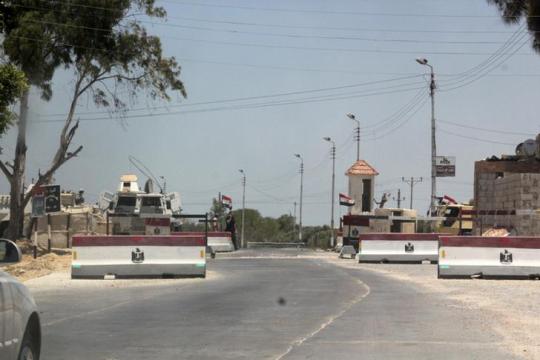 An army check point is seen in El-Arish city, in North Sinai July 15, 2013. REUTERS/Stringer
At least five Egyptian soldiers were killed on Thursday when a car bomb exploded at the security checkpoint where they were stationed in North Sinai's city of Arish, security sources said.
The blast also left three soldiers wounded, in addition to the death of the suicide bomber who executed this attack.
The military issued a statement mourning its dead soldiers, four of which were army recruits and the fifth belonged to the police.
The army, in cooperation with the police, have stepped up their security measures, launching a crackdown in the lawless peninsula after attacks by militants have risen sharply since the ouster of Islamist President Mohamed Mursi in July.