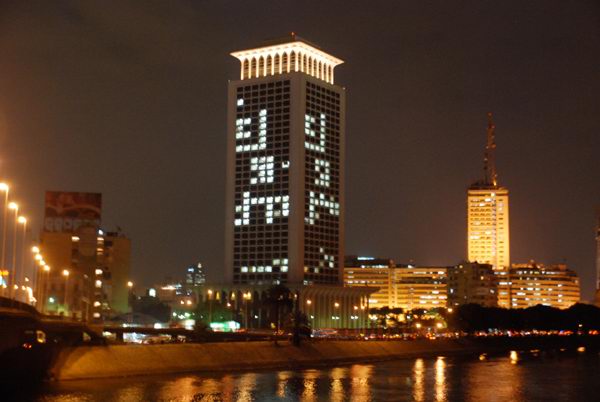 Foreign Ministry Building - Cairo
CAIRO, Mar 13 (Aswat Masriya) - Egypt's Foreign Ministry summoned on Thursday ambassadors of European countries after their countries had signed a statement that pointed to restrictions imposed by Egyptian authorities on freedoms.
The statement, read during the United Nations Human Rights Council (UNHRC) meeting in Geneva, pointed to a consensus on the restrictions imposed on peaceful demonstration and freedom of expression in a manner that contradicts Egypt's wish to achieve stability and democracy.
The statement also criticised the Egyptian security forces' excessive use of force against demonstrators and urged these forces to comply with the international human rights treaties Egypt has signed.
"The purpose of summoning ambassadors of these countries is to deliver a stern letter of protest for their signing the statement," said Hatem Saif al-Nasr, Foreign Minister Aide for European affairs.
If this is not fixed, bilateral relations between Egypt and those countries will be affected, Saif al-Nasr said.
The ambassadors were informed of Egypt's full rejection of any attempt to interfere in its domestic affairs, he stated.
Saif al-Nasr pointed that the statement included several fallacies since it failed to mention the steps Egypt is taking to carry out a democratic transition as well as the aspirations of Egyptians.
The European Union should have provided significant support to continue the transition process according to Egypt's road map, Saif al-Nasr said.
On the other hand, he applauded the stances of several European countries that refused to sign the statement.
The United States and 27 other countries signed the joint statement which was published last week by the UNHRC in Geneva on the status in Egypt.