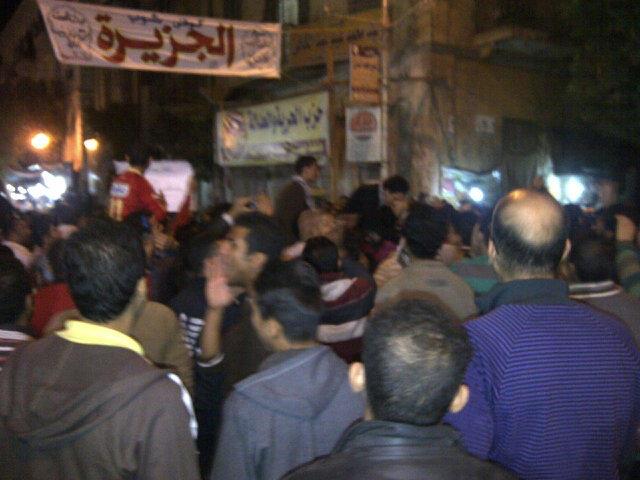 Archive pictures of clashes in Minya in front of the Freedom and Justice Party headquarters on December 4, 2012 - Aswat Masriya
Supporters of deposed President Mohamed Mursi have attacked seven churches in Minya, torching four of them, while the death toll reached five because of clashes between the security forces and the Muslim Brotherhood's supporters.
The clashes, were at least 130 people were injured, erupted during their attempts to storm six police stations in Minya governorate on Wednesday, in reaction to the security forces' crackdown on the Islamist's protest camps in Cairo earlier today.
The Mursi loyalists set fire to four churches, including Virgin Mary's Church and the Anglican Church. They also torched a hall subordinate to a monastery and a Coptic school in the city's downtown area.
Scores of Muslim Brotherhood members attempted to break into Matai, Bani Mazar, Mallawi, Samallout and Abu Qerqas police stations and opened fire at them.
Police forces engaged with the attackers and fired teargas to disperse them.