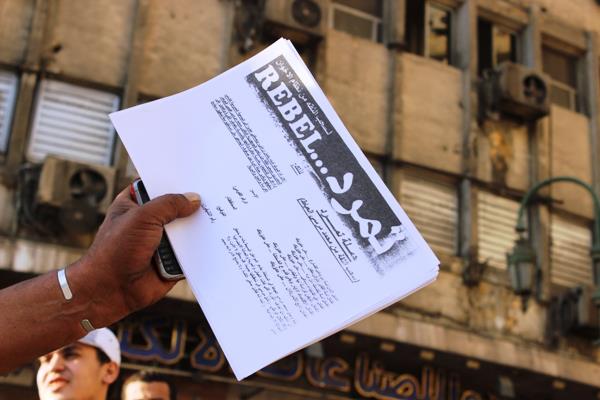 Activists collect signatures in Tahrir Square for the new rebellion campaign Tamarod, which is aimed to overthrow President Mohamed Mursi. Monday, May 13, 2013. Ahmed Hamed/Aswat Masriya
"Rebel" campaign said on Wednesday that it has gathered seven million, 54 thousand and 535 signatures for a petition aiming for a no-confidence vote against President Mohamed Mursi.
The petition also aims at calling for holding early presidential elections.
"There is no more room for talking about second chances," campaign spokesman Mohamed Abdel Aziz said at a press conference broadcast on television.
After Mursi's presentation of the "Nahda" (Renaissance) programme, there was only a rule that dragged us from failure to failure and from crisis to crisis, Abdel Aziz said.
Defamation campaigns by the Muslim Brotherhood will not subvert the campaign and its members.
The campaign renewed its call for mass demonstrations on 30 June, saying that it will be "a decisive day in the history of the Egyptian revolution".
The press conference attendees chanted slogans against Mursi and the Brotherhood.