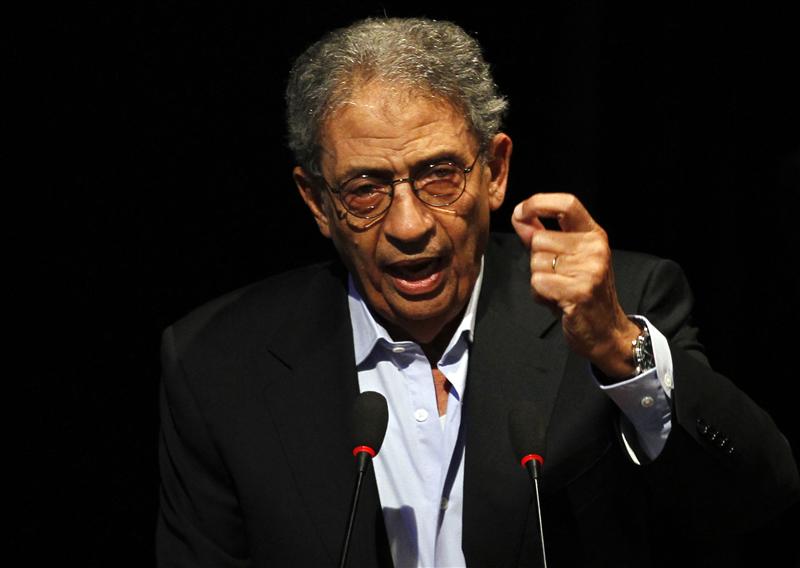 Potential presidential candidate Amr Moussa - photo from Reuters
Former Arab League Chief, Amr Moussa, has said that Egypt's president has lost his constitutional legitimacy.
"I do not see anyone with legitimacy in a country on the verge of collapse," the former presidential candidate said to "7 Ayam" Magazine in an interview published on Tuesday.
The opposition figure held President Mohamed Mursi responsible for deteriorating conditions less than two months before elections for a new House of Representatives begin.
Moussa, who is a member of the National Salvation Front that groups a number of opposition parties, insisted that it is unacceptable to blame the opposition for failures when according to legal, political and unbiased rules, decision-makers must be held responsible.
The founder of the 'Conference' Party insisted that Egypt's current economic state requires immediate recovery, arguing that the government is unable to meet the demands of the people and has nothing to offer to them.
Moussa also insisted that it is unacceptable for an economy in the 21st century to depend on aid and charity, asking the authorities if it is wise to focus on elections as opposed to reviving the economy.
He renewed his call for a national coalition government that includes all political forces to replace the current one as well as the postponement of the election.