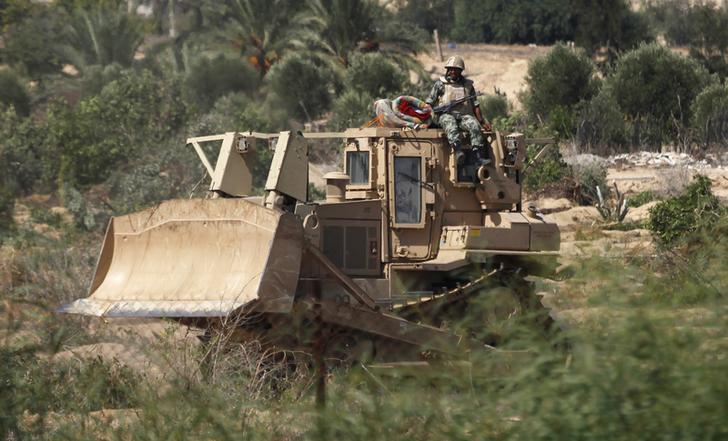 An Egyptian soldier sits atop a bulldozer on the border between Egypt and southern Gaza Strip September 12, 2013. REUTERS/Ibraheem Abu Mustafa
SINAI, April 13 (Aswat Masriya) Three extremists were killed on Sunday in an armed attack on a checkpoint in Sinai's al-Sheikh Zuwayed, Egypt's army spokesman said.
Spokesman Ahmed Aly added that starting Sunday, the army will use armored trucks to transport conscripts in north Sinai.
The new vehicles, which are already being used, were a gift from the UAE.
Four soldiers were wounded in an armed attack on a bus about two weeks ago in Sinai where attacks on security personnel have increased since the ousting of President Mohamed Mursi of the Muslim Brotherhood.