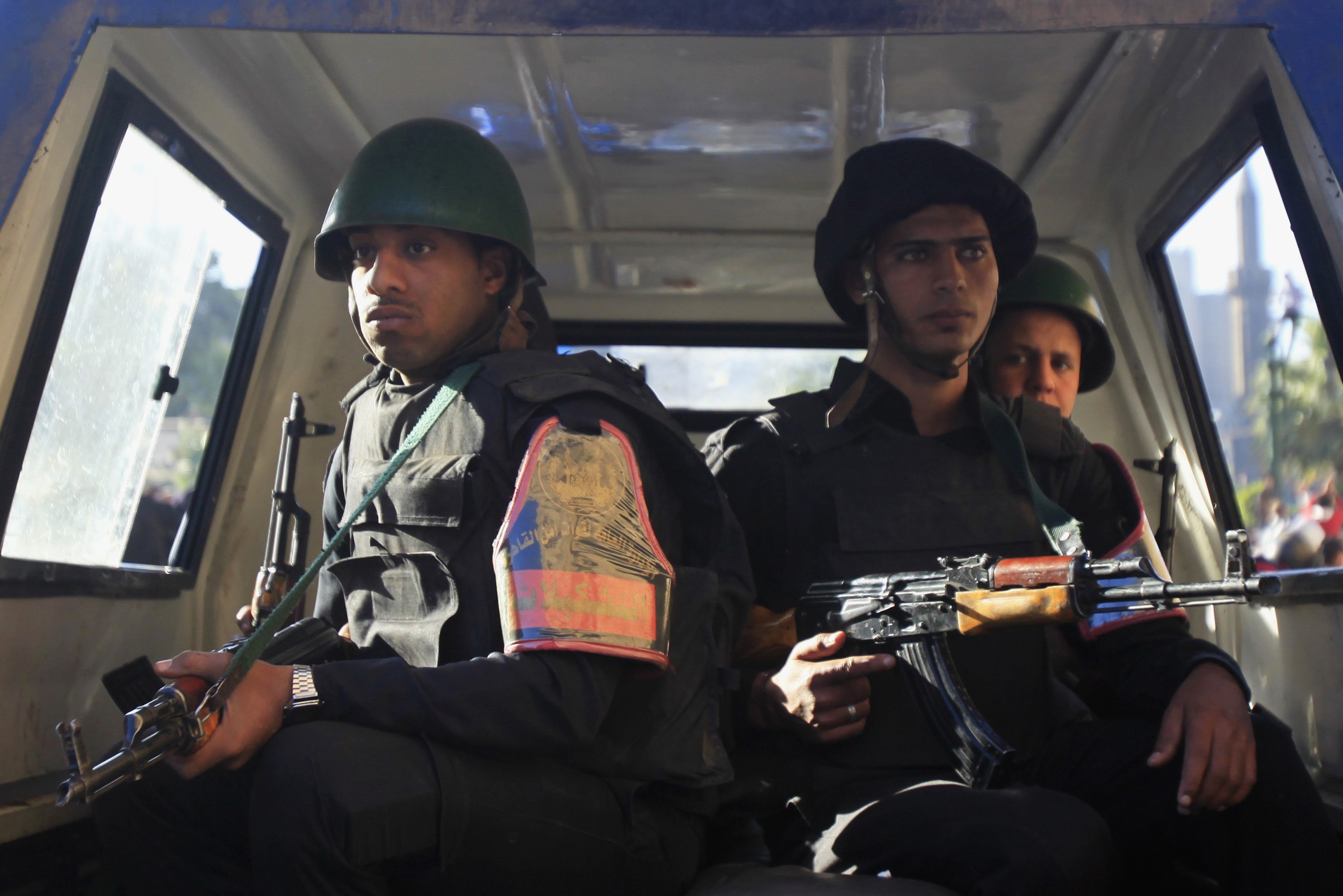 Police officers wait in their vehicle in front of the damaged Cairo Security Directorate building, which includes police and state security, and Museum of Islamic Art building, after a bomb attack in downtown Cairo, January 24, 2014. REUTERS/Amr Abdallah Dalsh
CAIRO, May 21 (Aswat Masriya) - A police conscript was killed and another was injured on Thursday during fire exchange with "outlaws" in the Nile Delta governorate of Sharqiya, a local security official said.
Security forces were combing the area in search for "outlaws," Meligy Fattouh said, adding that one of the "criminals" was also killed in the confrontation and another was wounded while in possession of firearms and ammunition.
Bombings and shootings have surged across the country since July 2013, with the vast majority of them taking place in North Sinai, although other parts of the country have been hit.
Attacks in general target security forces but civilians have been affected.