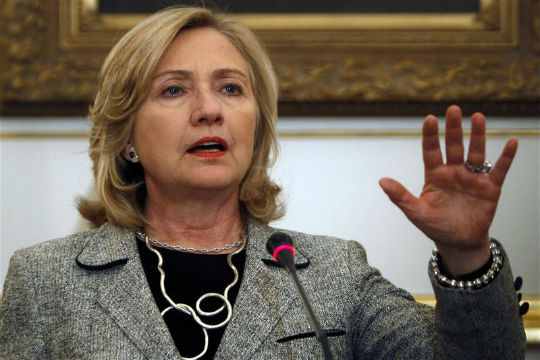 US Secretary of State Hillary Clinton - Amr Dalsh/Reuters
BRUSSELS, Dec 5 (Reuters) - U.S. Secretary of State Hillary Clinton urged Egyptians on Wednesday to discuss their differences over a new constitution, saying there was an urgent need for dialogue in the country.

"The upheaval we are seeing now once again in the streets of Cairo and other cities indicates that dialogue is urgently needed," Clinton told a news conference in Brussels.

"It needs to be a two-way dialogue, not one side talking at another side, but actual respectful exchanges of views and concerns among Egyptians themselves about the constitutional process and the substance of the constitution," she said.