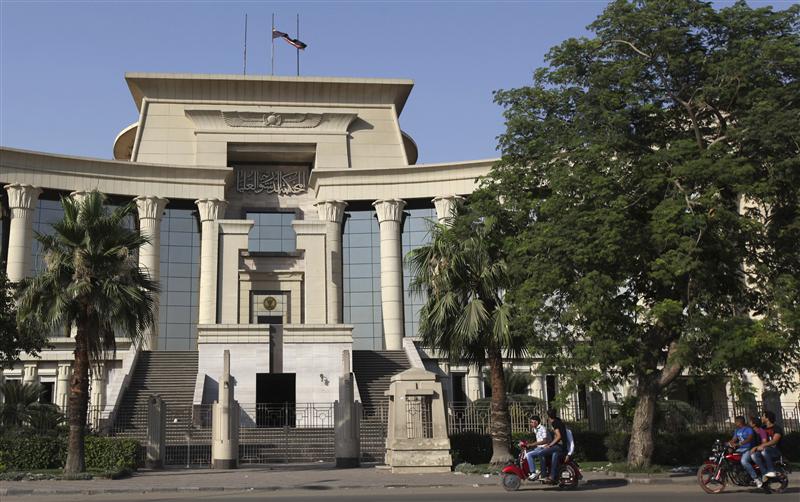 Constitutional Court - Amr Dalsh/REUTERS
Egypt's High Constitutional Court announced on Sunday that it will resume its work and review challenges to the constitution writing assembly and the upper house of parliament on January 15.
The court was forced to suspend reviewing legal challenges to the two Islamist-dominated bodies earlier this month when scores of protesters rallied by its entrance preventing judges from carrying on their work.
In a press statement on Sunday, the court, headed by Maher Samy, described the demonstration as an "aggression on its independence."
The statement added that the court trusts that instigators will be brought to justice eventually.