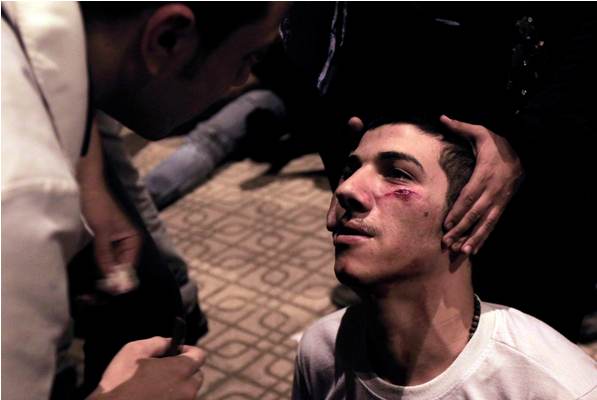 An injured man in Mohamed Mahmoud clashes on November 20, 2012. Mohamed AbdelGhany/Reuters
Two-hundred and sixty people were injured in confrontations between supporters and opponents of President Mohamed Mursi on Tuesday, announced Egypt's Health Ministry on Wednesday.

One person died in Tahrir Square due to a heart attack.

Liberal, leftist and socialist forces staged nationwide demonstrations on Tuesday to express their outrage against a decree issued by Mursi.

The Brotherhood president issued a decree on Thursday expanding his powers and shielding his decisions from judicial review - a move seen by his opponents as a step towards a new autocratic era.

Supporters of the Muslim Brotherhood and Mursi also held demonstrations outside of Cairo to show support for the decree on Tuesday where clashes erupted in several governorates.