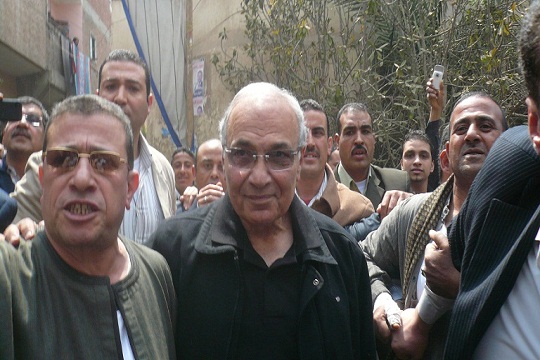 Presidential candidate Ahmed Shafiq - Aswat Masriya photo
A number of parties and political powers are organizing a million-man demonstration in front of the military parade stand at Nasr City to support the ruling military council and candidate Ahmed Shafiq, head of the Egyptian Citizen Party said.
The demonstration will begin at 4 p.m. on Saturday, Salah Hasaballah, head of the party, told Aswat Masriya.
The Freedom Party, Egypt National Party and the Egyptian Citizen Party will participate in the demonstration in addition to members of the dissolved parliament Mohamed Abu Hamed and Mostafa Bakri and several other revolutionary alliances that represent the youths of the revolution.
Supporters of Shafiq will not resort to violence, out of respect for democracy, if the presidential elections commission announces Mursi has won, Hasaballah added.