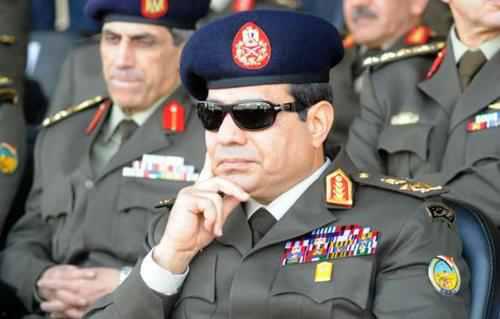 Defense Minister Abdel Fattah al-Sisi - photo from Facebook
CAIRO, Feb 8 (Aswat Masriya) The rebellion movement that organized mass demonstrations that toppled Mohamed Mursi of the Muslim Brotherhood last year announced late on Friday its official support for Field Marshal Abdel Fattah al-Sisi's presidency.
Tamarod made its decision on Friday in a meeting that included Mahmoud Badr, Mohamed Abdel Aziz and Hassan Shaheen.
Egypt's top military council gave Sisi the green light to run for presidency last month, but Sisi is yet to say whether he intends to do it.
Sisi gained wide popularity after he ousted Mursi in July in response to mass demonstrations across the country.