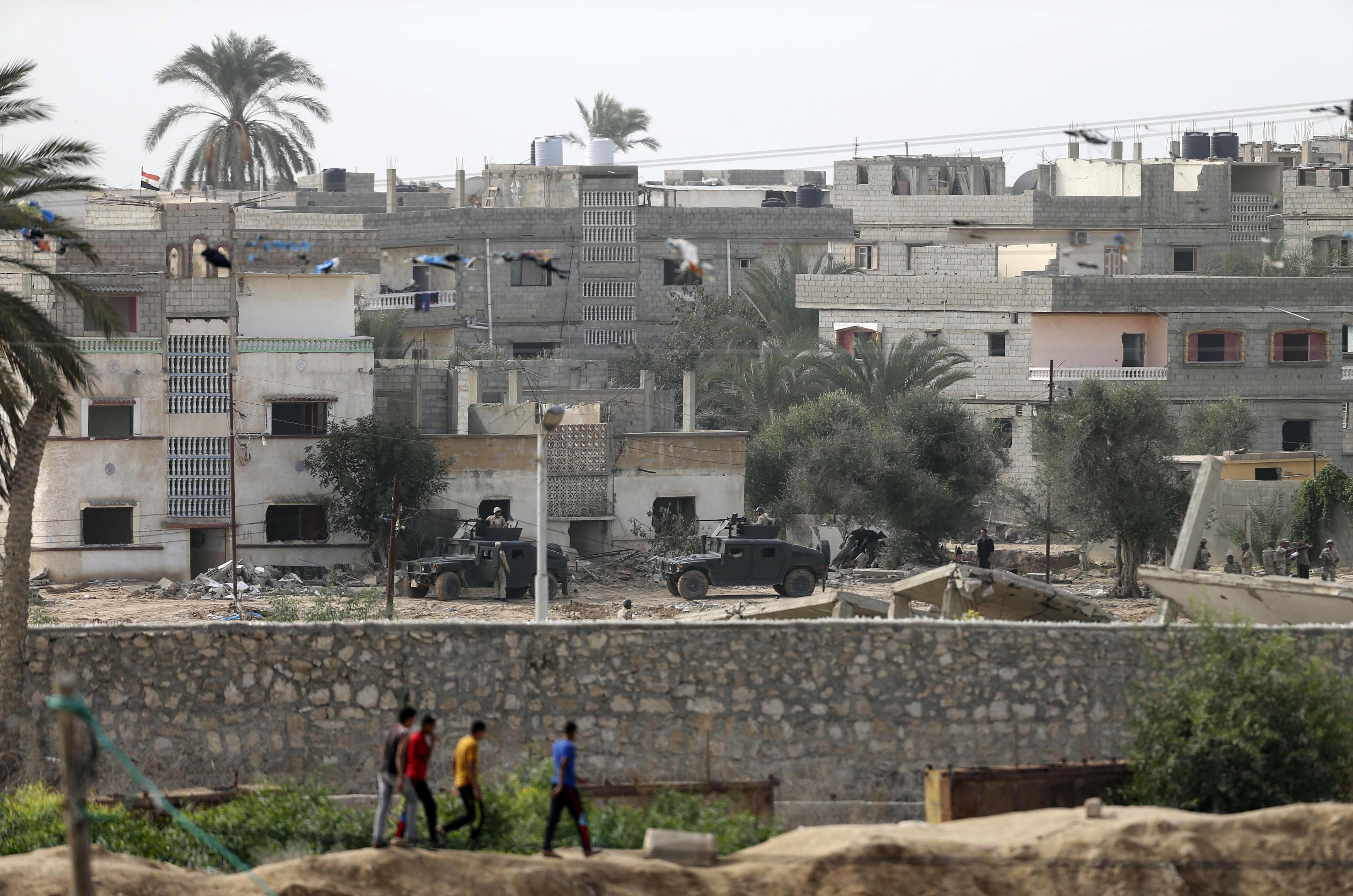 Egyptian soldiers keep guard during a military operation in the Egyptian city of Rafah, near the border with the southern Gaza Strip November 2, 2014. Egypt began clearing residents from its border with the Gaza Strip on Wednesday to create a buffer zone following some of the worst anti-state violence since President Mohamed Mursi was overthrown last year. REUTERS/Ibraheem Abu Mustafa
NORTH SINAI, Mar 11 (Aswat Masriya) - Eleven militants were killed during a military aerial raid on North Sinai's Sheikh Zuweid region on Wednesday, security sources said.
Sources told Aswat Masriya the raid targeted the house of a leader of the Sinai-based Ansar Bayt al-Maqdis, Egypt's deadliest militant group. All those in the house were killed in the raid, the sources added.
Special forces also carried out a ground operation which led to arresting 20 suspected militants, the sources said.
Militancy inside Egypt has seen a significant rise since July 2013, with most attacks targeting security forces in North Sinai.
Ansar has claimed responsibility for most militant attacks carried out in the governorate. The group pledged allegiance to Islamic State fighters in Iraq and Syria last November, renaming itself as the "Sinai Province".

Amid intensified campaigns to fight insurgency, especially in North Sinai, the armed forces spokesman said on March 1 that the military had killed 173 people, whom it described as "terrorists" in February.
Seventy more "terrorists" were killed during the first week of March, the spokesman said.