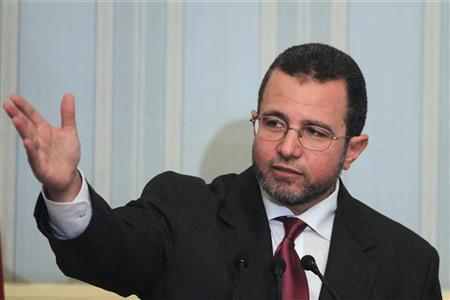 Prime Minister Hisham Kandil - Mohamed Abdel Ghany/Reuters
Egypt's Prime Minister Hisham Kandil told Gazan authorities that he, and other officials, intend to visit the Gaza Strip on Friday, said Hamas spokesman Ghazy al-Hamad on Thursday.

Hamad told an Egyptian satellite channel that his government welcomes the "historic" visit, adding that Palestinians have long waited for such step.

The Hamas leader explained to ONTV that the visit makes known to Israel that its aggressions on Gaza will no longer be tolerated.

The spokesman claimed that, with Egypt's stance today, Israel will now think twice before attacking Gaza.

Israel began launching air strikes on the Gaza Strip on Wednesday resulting to casualties.