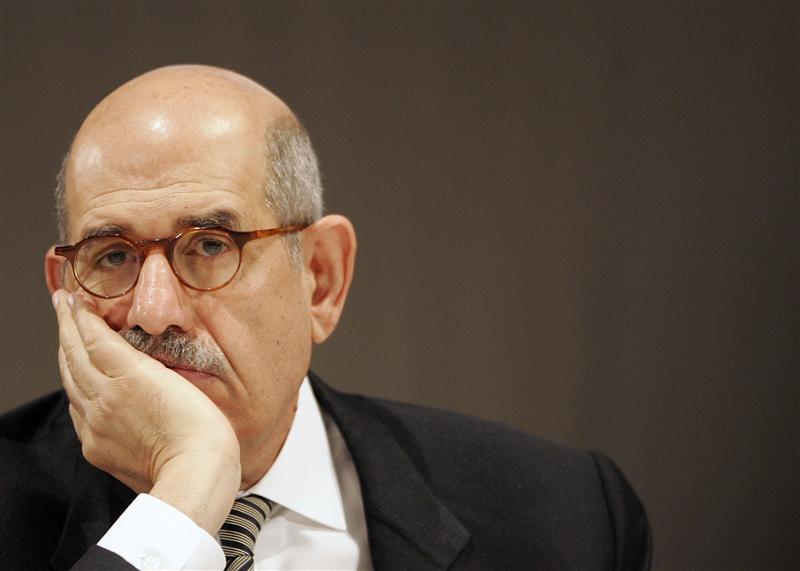 Former Director General of the International Atomic Energy Agency, Mohamed ElBaradei - Reuters
Nobel Laureate and opposition leader Mohamed ElBaradei condemned on Thursday the Egyptian government's crack down on freedom of expression.

"Talks of a 'homogeneous media' and the defaming and insulting of different views, as well as the stream of false accusations without prosecution are all features of the thought and practices of a fascist state," the former director of the International Atomic Energy Agency posted on his Twitter account on Thursday.

ElBaradei and other prominent opposition figures were accused of attempting to overthrow the regime but the charges were dropped after the public prosecution had asked the Justice Ministry to appoint a judge to investigate the allegation.

Meanwhile, satirist Bassem Youssef who hosts a popular television show will be investigated by prosecutors for being accused of mocking President Mohamed Mursi and undermining his standing.

U.S. Department of State Spokesperson Victoria Nuland said on Wednesday that Washington is "concerned by reports in recent days of Egyptian Government efforts to restrict media freedom and criticism within Egypt."