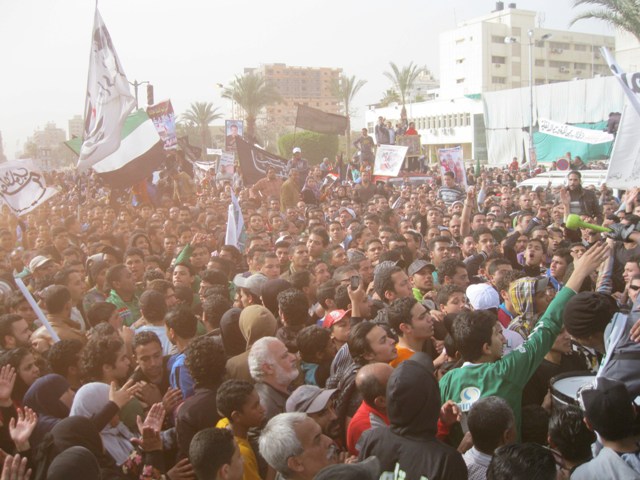 Thousands rally in anti-Mursi protests in Port Said on February 22, 2013 - Aswat Masriya
Thousands of protesters in Port Said on Friday demanded trying President Mohamed Mursi and Interior Minister Mohamed Ibrahim after 42 people were killed in acts of violence that swept the city following a court ruling last January in the Port Said stadium massacre.
According to an eyewitness, more than 10,000 demonstrators marched to the Port Said city council and chanted slogans demanding ousting Mursi and disbanding the Muslim Brotherhood.
A number of protesters said that the civil disobedience which the city started days ago is successful and will continue until the final verdict in Port Said tragedy is announced on 9 March.