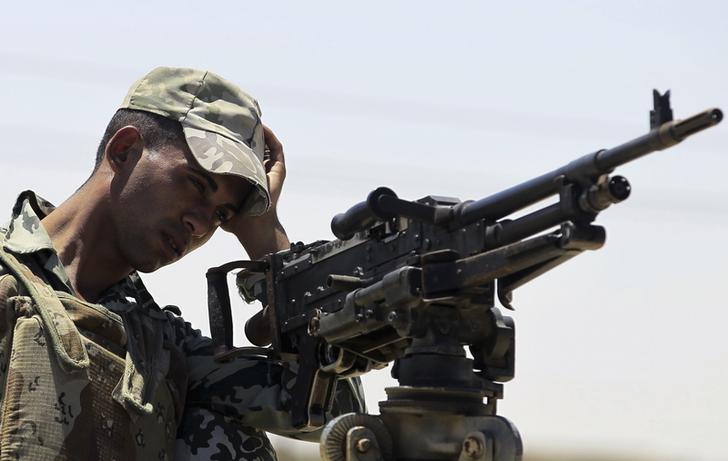 An army soldier in Sinai - Reuters
CAIRO, Apr 12 (Aswat Masriya) - A military vehicle exploded on a road in North Sinai's Sheikh Zuweid on Sunday, leaving six military personnel killed and two more injured, the armed forces spokesman said.
Spokesman Mohamed Samir said in a statement that two of the deceased were army officers.
Military sources told Aswat Masriya that five army personnel were initially killed and three more injured. One of the injured personnel died later due to his wounds, the sources said.
Sinai-based Ansar Bayt al-Maqdis, Egypt's most active militant group, claimed responsibility for the attack on a twitter account believed to belong to the group.
Militancy inside Egypt has seen a significant rise since July 2013, since the military ouster of Islamist President Mohamed Mursi, following mass protests against his rule. Most attacks target security forces in North Sinai.
Ansar has claimed responsibility for most militant attacks carried out in the governorate since 2013. The group pledged allegiance to Islamic State fighters in Iraq and Syria last November, renaming itself as the "Sinai Province".
Security forces killed over 300 suspected militants in security campaigns in North Sinai during the months of February and March, the armed forces spokesman announced in a number of separate statements.