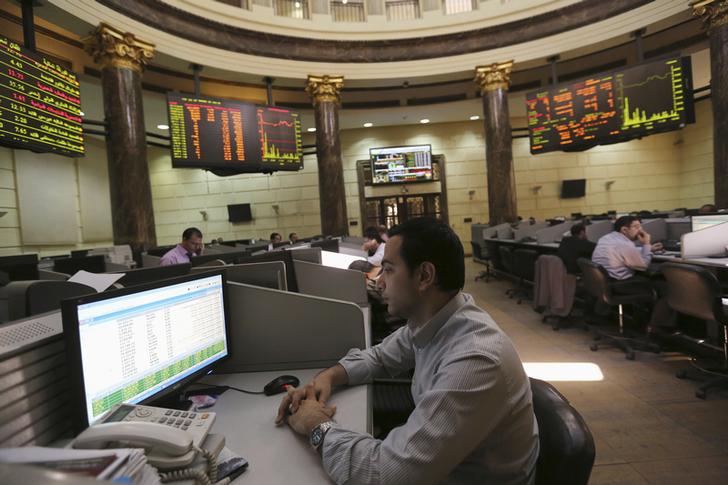 A trader watches his monitor at the Egyptian stock exchange in Cairo April 1, 2014. REUTERS/Mohamed Abd El Ghany
CAIRO (Reuters) - The Egyptian economy grew by 3.7 percent in the fourth quarter of the last fiscal year, up from 2.5 percent the previous quarter, the Planning Ministry said on Monday.
Egypt posted GDP growth of 2.2 percent for the full 2013/14 fiscal year, which ended in June. This was up slightly from 2.1 percent the previous year.