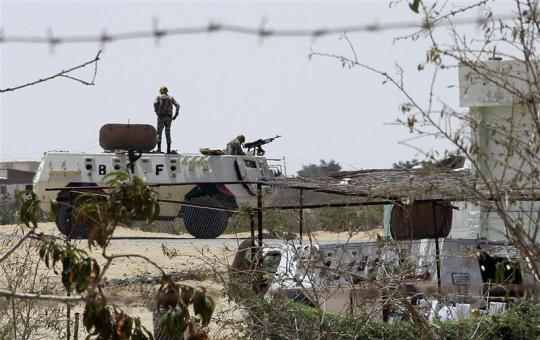 A security checkpoint in Rafah on the borders, August 2012 - Reuters
CAIRO, June 28 (Aswat Masriya) - Unidentified assailants shot four soldiers dead on Saturday night in North Sinai's Rafah, security sources at the army said.
The attackers stopped a bus the soldiers were taking by force and shot the four soldiers, the sources added.
Security forces are after the attackers to bring them to justice.
Since former President Mohamed Mursi's ouster in 2013, Sinai has been witness to escalating confrontations between police and army forces on one side and militant extremists on the other.