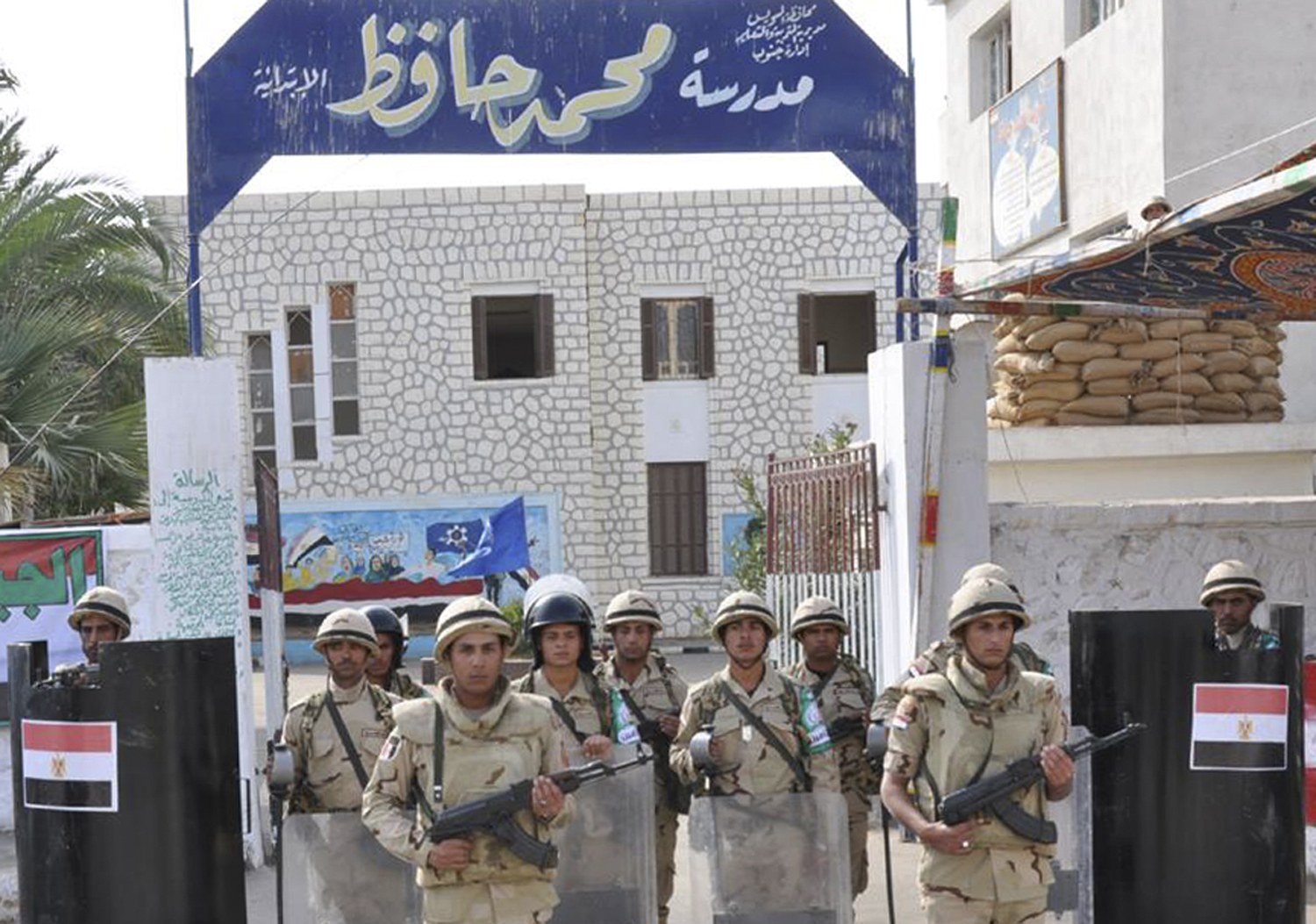 Egyptian soldiers stand guard in the courtyard of a school that will be used as a polling station in Suez January 13, 2014. REUTERS/Al Youm Al Saabi Newspaper
CAIRO, Jan 14 (Aswat Masriya) Egyptian security forces have arrested 140 people on accusations of "rioting and attempting to hinder the voting process" during the first day of the country's constitutional referendum, said the state-owned news agency MENA.

"The arrested have participated in unauthorized protests that aimed at disrupting the referendum across Egypt. They possessed different weapons and Molotov Cocktails," a security source told MENA.

Egyptians started voting on a draft constitution on Tuesday in a referendum seen by the interim government as a stepping stone towards democracy, but by Islamists, who will boycott it, as illegitimate.

Supporters of the Muslim Brotherhood have staged protests against the poll in at least four governorates. The most violent confrontations took place in Suhag where four people were killed.