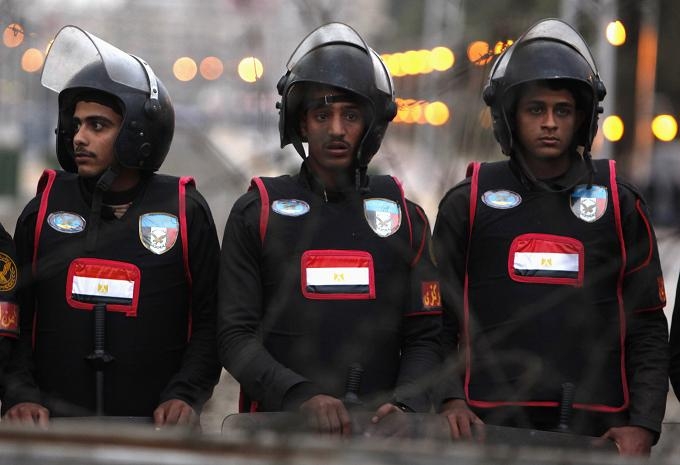 Egypt riot police stand behind a barbed wire fence closing off the road before a demonstration, in front of the presidential palace in Cairo, December 4, 2012. REUTERS/Asmaa Waguih
Relatives of three Muslim Brotherhood members who were killed in clashes between supporters and opponents of President Mohamed Mursi blame opposition leaders for the deadly events.
The victims' families blame Nobel Laureate Mohamed ElBaradei, former Arab League Chief Amr Moussa and ex-presidential candidate Hamdeen Sabahi for confrontations by the presidential palace during the first week of December.
Family members of Mohamed Kholaf, Mohamed Salem and Mohamed al-Husseiny made their accusations in their testimonies to the prosecution.
A Cairo court has received forensic reports while prosecution has asked for the acceleration of investigations of general and military intelligence to capture the instigators.
Prosecution has asked the interior ministry for footage of the events.