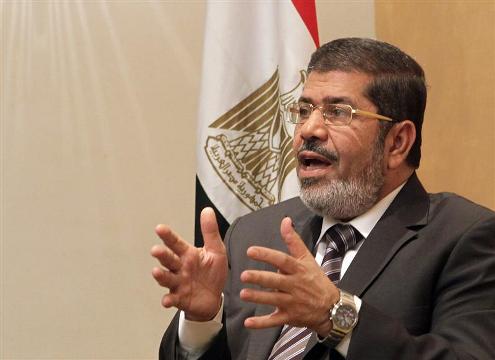 Presidential candidate Mohamed Mursi - Asmaa Waguih/REUTERS
Yehia al-Qazzaz, leading figure in Kefaya Movement, described on Thursday the constitutional decree President Mohamed Mursi issued as a "a constitutional tyranny, not a constitutional declaration".
Mursi is "digging his own grave as well as the Brotherhood's" with these decisions, al-Qazzaz stated.
"We are facing Mubarak's regime, only worse," al-Qazzaz told al-Jazeera Mubasher Misr channel.
He described Mursi as a "failed president who cannot run a cantine, let alone a country."
There is a difference between running a group and running a state, al-Qazzaz said, adding that the new decisions imply that "the ruler is a figure that has nothing to do with any political post and is not fit for ruling society".
"Retrials for the killings of revolutionaries was an old demand, why didn't Mursi start with it since he was elected president?" al-Qazzaz wondered.