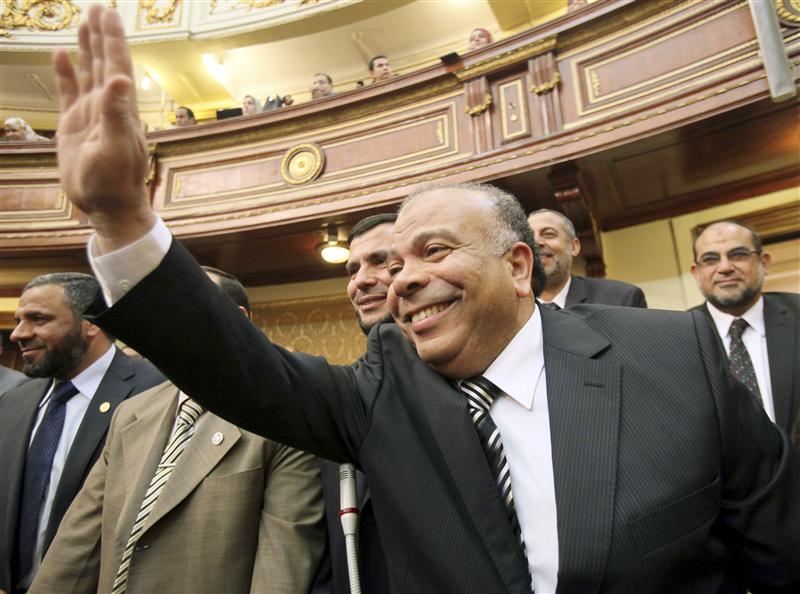 Saad al-Katatni in opening session of new parliament - Khaled al-Feki/REUTERS
The Muslim Brotherhood's Freedom and Justice Party (FJP) proposed amendments to the parliamentary elections law on Monday at a "national dialogue" meeting called by President Mohamed Mursi, said its chairman, Saad al-Katatni, on Tuesday.
"I wish that all parties would rethink their positions and join us in confronting attempts to spread chaos and violence," Katatni said, adding that the purpose of the proposed amendments is to reduce tensions.
Katatni insisted that all factions must rise above their ideological differences and put the safety and stability of the nation above all else.
"Our hands are reached out to everyone," he said in a post on the FJP's official Facebook page on Tuesday.
Chairman of the Ghad al-Thawra Party, Ayman Noor, who also attended the meeting, said in a phone interview on a satellite channel on Monday that the amendments they discussed were to allow parliamentarians to change their status after being elected and to make it unnecessary for female candidates to be on top of electoral lists.
Meanwhile, Egypt's main opposition coalition, the National Salvation Front, had turned down Mursi's invitation for dialogue, describing it as "late" and "cosmetic".
The president's call for dialogue came as an attempt to calm tensions that have risen in light of clashes that marked the second anniversary of the 2011 uprising that toppled Hosni Mubarak.