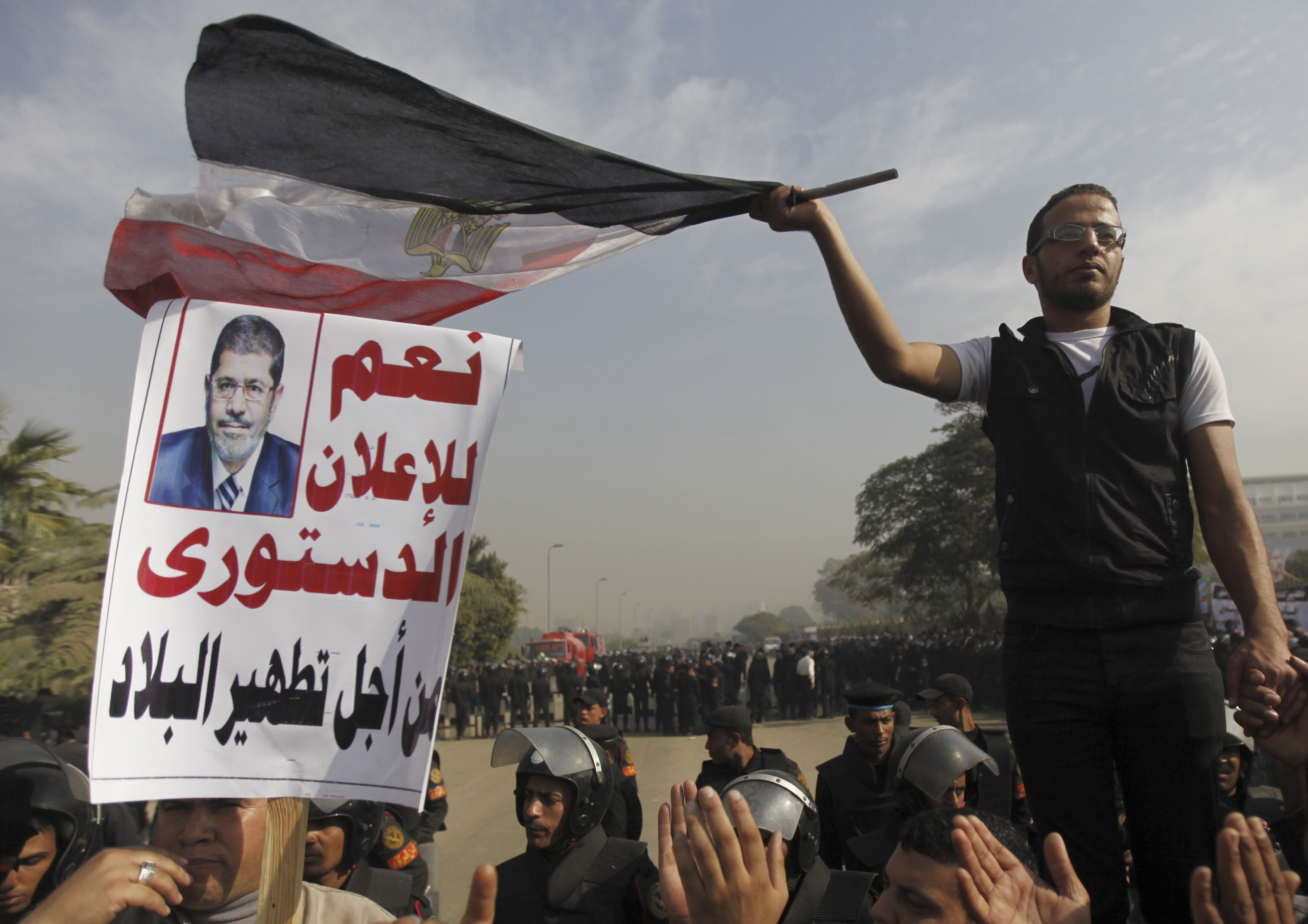 A supporter of Egyptian President Mohamed Mursi waves an Egyptian national flag in front of the Supreme Constitutional Court in Maadi, south of Cairo December 2, 2012. The sign reads: "Yes constitutional declaration in order to purge the country". Reuters/Amr Abdallah Dalsh
Egypt's administrative court will consider on Wednesday appeals to annul a decree issued by President Mohamed Mursi.

Mursi issued a constitutional decree on November 22 shielding his decisions from court challenges - a move seen by many judges as an attempt to undermine their role and disregard the judiciary and constitution.

The court adjourned its session on Tuesday after lawyers of the Muslim Brotherhood, to which Mursi belongs, demanded that different judges rule on the case.

Plaintiffs may request a recusation, change in judges, in case of prejudice or conflict of interest.

The court had received 21 legal challenges to Mursi's decree which has prompted a political crisis amid outrage from his opposition.

In their appeals, plaintiffs accused Mursi's decree of lacking constitutionality and disregarding the law that he pledged to respect upon taking office.