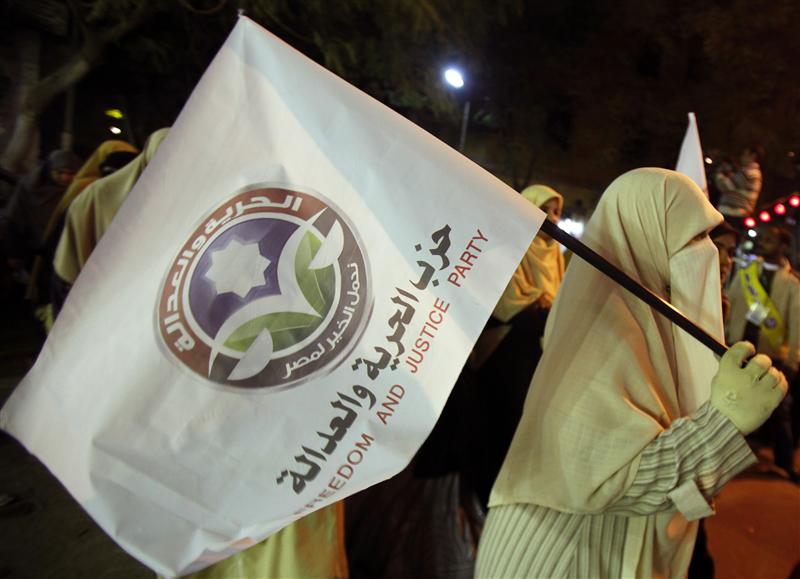 A demonstration supporting the Freedom and Justice Party - Mohamed AbdelGhany/Reuters
Leader of the Muslim Brotherhood's Freedom and Justice Party (FJP), Helmi Al-Gazzar, said on Saturday that the Party will only acquire a simple majority in the upcoming elections, not an absolute majority, pointing that the Brotherhood's popularity has not been affected by media attacks.
Gazzar believes that the FJP will form a coalition government after acquiring the majority of parliament seats, he said in an interview with a local newspaper.
The prominent leader of the Brotherhood's Party said that Egypt's Salvation Front are about to pronounce their participation in elections.
He added that the Shura Council's (upper house of the parliament) decision to draft a new law for elections comes from their wish not to postpone the elections.
"The Freedom and Justice Party insists on running the elections per capita, it only accepted to apply the electoral lists under pressure and to bring about consensus," Gazzar said.
Gazzar accused the "anti-revolution businessmen" of being the reason behind the turn of peaceful protests into violent clashes.
The Brotherhood's leader added, "Three state institutions must be distanced from political affiliations and only belong to the bodies they represent; the police, the army and the judiciary."