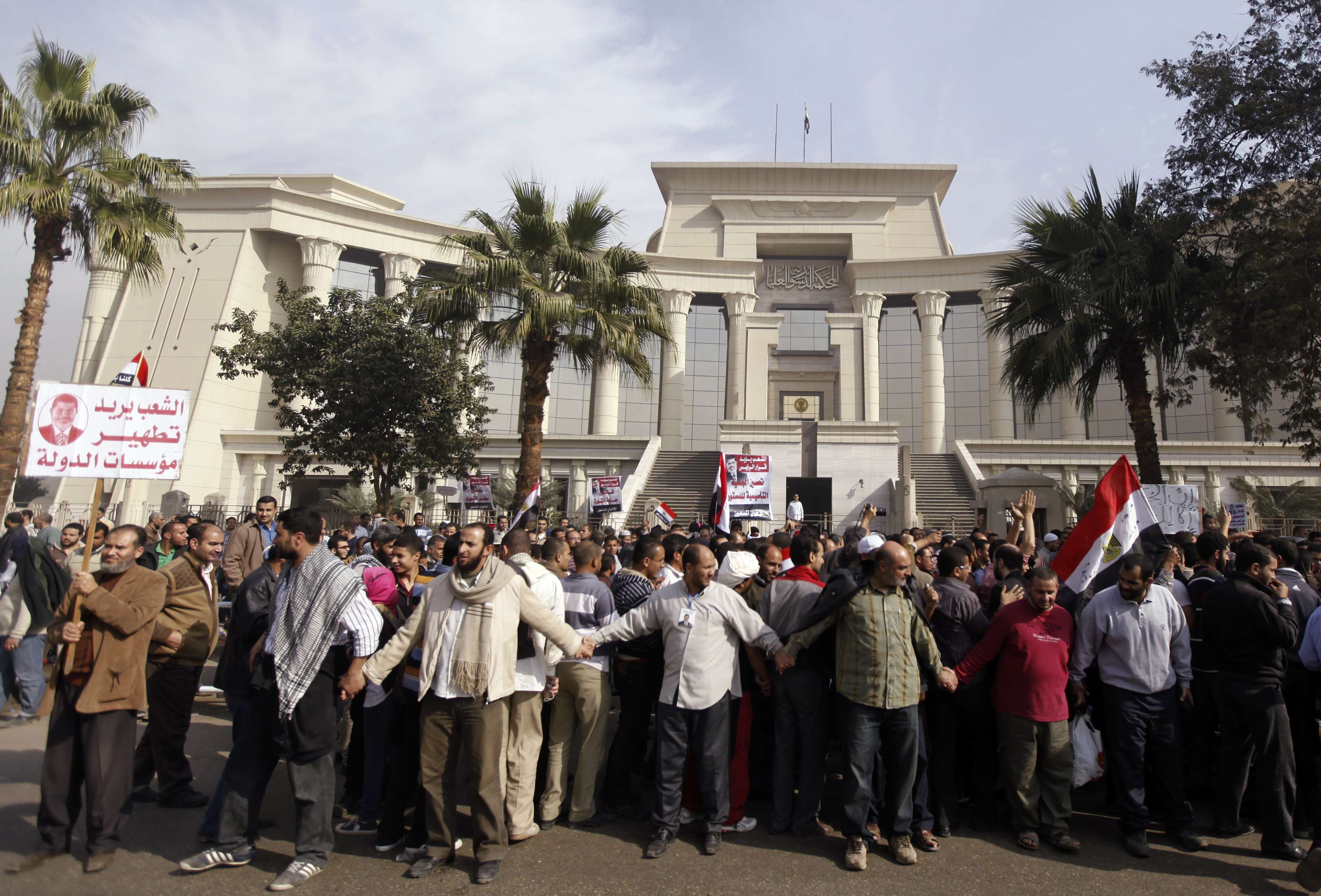 Reuters/Amr Abdallah Dalsh
The Judges' Club of Egypt's Administrative Prosecution decided on Wednesday not to oversee the second round of the constitutional referendum scheduled for December 22.
In a press conference on Wednesday, Head of the Administrative Prosecution Club Abdallah Kandil said they would only supervise the referendum if the following conditions are met:
1- Ending the siege on the Supreme Constitutional Court and issuing a presidential statement on the matter.
2- Annuling decisions that undermine the judiciary, including the resignation of the Attorney General.
3- Establishing full supervision of judicial authority on the referendum and ensuring the security of the judges.
Kandil said that the judges have a personal freedom to accept or refuse overseeing the referendum according to their concept of duty.
He added that the club's operations room marked some problems while monitoring the first round of the referendum, the voters' insistence upon confirming the identity of the supervisors at the polling stations and the high turnout of voters in comparison to the limited number of judges.
Kandil pointed to the consequences of the failure to resolve the crisis of the Constitutional Court as supporters of President Mohamed Mursi continue their siege of the court.
In addition to the most recent statements by the presidency which included hints that the court is a counter revolutionary force.
He stressed that the media needs to be more accurate in dealing with the judges' crisis.