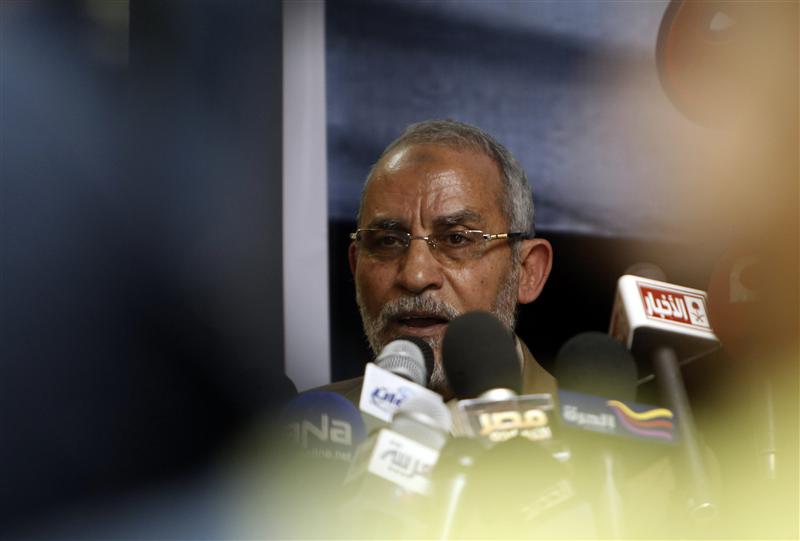 Spiritual Guide of the Muslim Brotherhood Mohamed Badie - Reuters
CAIRO, Jan 29 (Aswat Masriya) An Egyptian prosecutor has ordered that a group of Muslim Brotherhood leaders stand trial over violent confrontations between their supporters and security forces that happened by al-Istiqama Mosque in October.
The suspects in this case include the Brotherhood's Supreme Guide Mohamed Badie and senior members Essam al-Erian and Mohamed al-Beltagy.
Armed clashes erupted between the Brotherhood supporters and security forces in October, killing nine people and injuring more than 20.
The suspects were also accused of forming a "gang whose purpose is to carry out terrorist acts, kill citizens, provide militant groups with arms and vandalize and carry weapons to threaten national security and incite violence".
The accused have denied all charges.
Many Brotherhood members are currently being detained and questioned for inciting violence.