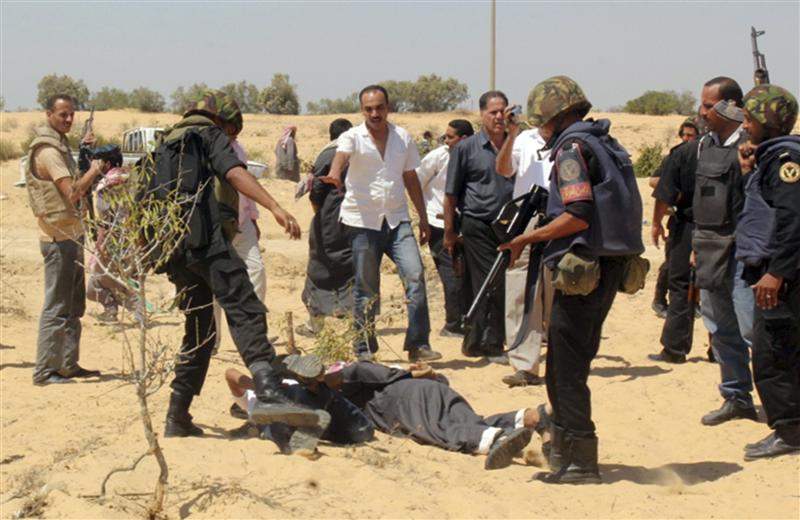 The Egyptian Army Spokesman Ahmed Mohamed Aly said that the armed forces arrested eleven terrorists in North Sinai on Tuesday, August 20, 2013.
SINAI, July 23 (Aswat Masriya) The Egyptian army launched a security crackdown on Tuesday night in several areas in North Sinai, killing two "extremists", the army spokesman said in a statement on Wednesday.

"The army forces raided a hideout for terrorists and exchanged fire with them, cause the death of two of them," Army Spokesman Mohamed Samir Abdel Aziz said.

He added that the forces arrested 15 suspects.

Since former President Mohamed Mursi's ouster last July, militants in Sinai escalated their attacks on army and police forces and installations.

Islamist militants in Sinai have claimed responsibility for several attacks and bombings in Cairo as well as other cities.