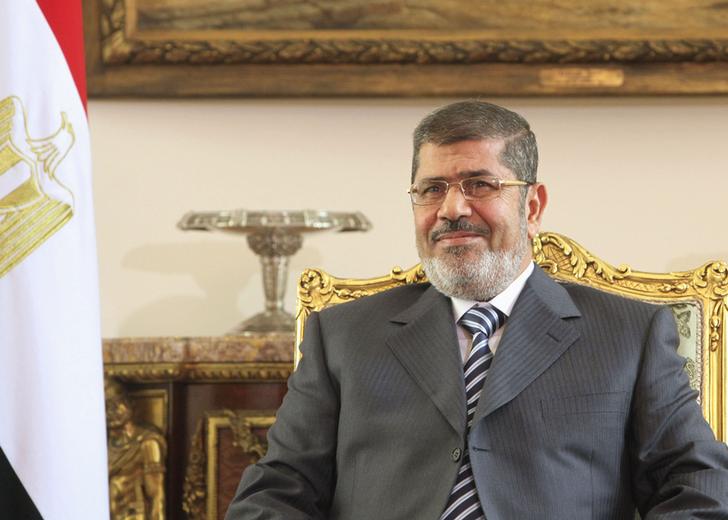 Egyptian President Mohamed Mursi talks with U.S. Senator John McCain (not seen) during their meeting in Cairo January 16, 2013. REUTERS/Asmaa Waguih
President Mohamed Mursi on Tuesday authorized governors of three Suez Canal governorates to cancel or reduce the curfew that was imposed on them, reported Al-Jazeera.
Mursi had declared a 30-day state of emergency in Suez, Port Said and Ismailia and imposed a 9 p.m. to 6 a.m. curfew on them.