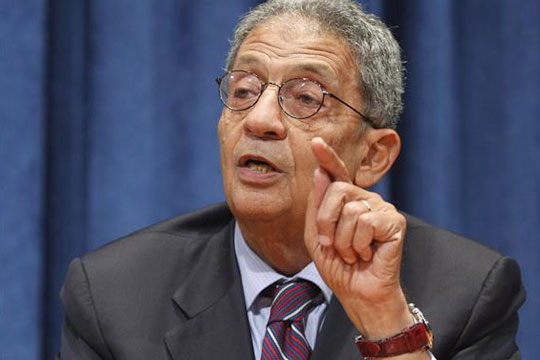 Potential presidential candidate Amr Moussa - photo from REUTERS
Amr Moussa, the head of the 50-member constituent assembly amending Egypt's suspended constitution, said on Wednesday that the first draft of the amendments will be released to the public in the first week of October.
The assembly began working on the constitution on September 8 in accordance with a constitutional decree issued by interim President Adli Mansour.
The constitution that was written by an Islamist-led assembly and passed by vote at the end of last year was suspended after the ouster of President Mohamed Mursi.