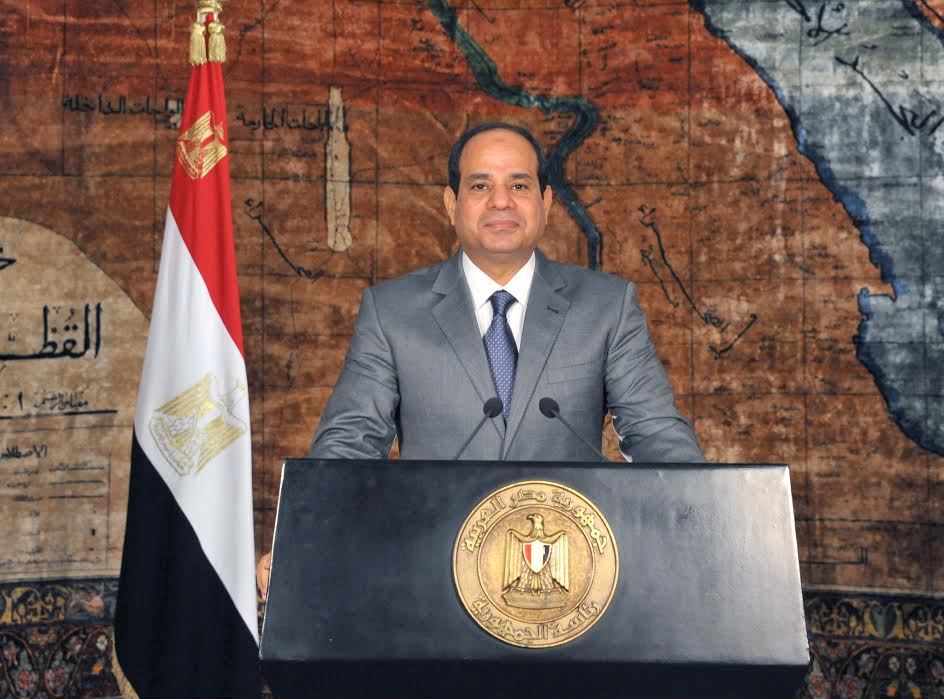 President Abdel Fattah al-Sisi giving a speech on the occasion of the Tenth of Ramadan/Six of October 1973 war - Aswat Masriya
CAIRO, Nov 30 (Aswat Masriya) – Egypt's President Abdel Fattah al-Sisi stressed on Sunday that "the new Egypt, born after the January 25 and the June 30 revolutions … cannot move backwards," in a statement issued in reaction to the acquittal of former President Hosni Mubarak.
The Cairo Criminal Court dropped on Saturday the case against Mubarak over complicity in the killing of protesters during the January 2011 uprising which toppled his regime, sparking wide outrage and protests which left two killed.
Sisi stressed the independence of Egypt's judiciary and reminded that commenting on court rulings is not permissible. He noted the importance of applying the separation of powers, expressing his "full confidence" in the "fairness, neutrality, professionalism and integrity of Egypt's judges."
The president also mandated Prime Minister Ibrahim Mehleb to take all the necessary measures to revise the situation of the families of those killed and injured during the "revolution" and the compensation they are entitled. Sisi said such victims have "sacrificed their lives to elevate the nation."
Sisi mandated as well the Legislative Reform Committee to study possible amendments of the criminal procedures law in a manner which meets the recommendations of the court which ruled in Mubarak's case.
A fact-finding committee established by the authorities in 2011 put the death toll for the events which took place in Egypt since January 25 and until February 16, 2011, at 846, citing health ministry statistics.
The judge who dropped the charges against Mubarak nevertheless announced on Saturday that 238 protesters were killed in 10 governorates nationwide from January 25 until January 31, 2011, as well as 1588 injured. One more citizen was killed in North Sinai during the same period of time, the judge said, adding that his death was unrelated to the uprising.
The court also acquitted on Saturday Mubarak's Interior Minister Habib al-Adly and four of his aides on charges of inciting and aiding the killing of 238 protesters.
Mubarak and his interior minister were sentenced to life in prison in 2012 for the same charges before an appeals court ordered their retrial. The retrial began in April, 2013.
In May, a Cairo court sentenced Mubarak to three years in prison on embezzlement charges.
He is serving time in a military hospital in Cairo, where he returned upon Saturday's ruling.