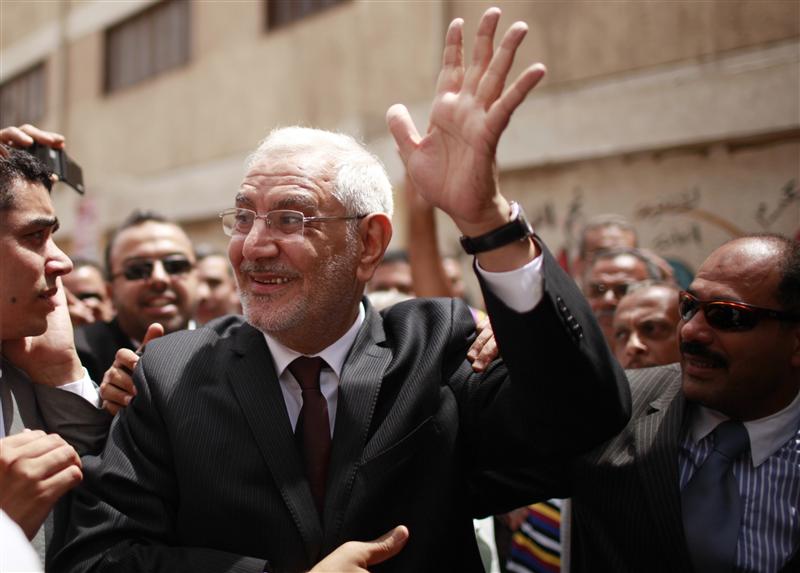 Ex-presidential candidate Abdel Moneim Aboul Fotouh - Reuters
"What some opposition powers in Egypt are currently doing is a settling of accounts with the Muslim Brotherhood," former presidential candidate Abdel Moneim Aboul Fotouh said on Wednesday, referring to recent protests against a decree issued by the Egyptian president.
"Whoever wants to settle accounts with the Brotherhood can do that but not at the expense of the nation... we want to build our country," Aboul Fotouh added.
In his speech to the Egyptian community in Washington on Wednesday, the former Brotherhood member slammed President Mohamed Mursi's decision to immune his decrees.
"This cannot be tolerated after the revolution," the Middle East News Agency (MENA) reported the former presidential candidate as saying.
A number of civil opposition leaders, among them Mohamed ElBaradei, Amr Moussa and Hamdeen Sabahi, had formed what they called a "salvation committee" to fight Mursi's constitutional declaration.
They also called on those who oppose the declaration to continue their protest and sit-in in Tahrir Square until the decree is annulled.
Mursi issued a decree on Thursday expanding his powers and shielding his decisions from judicial review - a move seen by his opponents as a step towards a new autocratic regime.